Ignite is 10—and we are celebrating all year long!
We couldn't have reached this milestone without YOU, so we're kicking off Ignite's Year of Giving to show our appreciation. Each month, we will give away one of our favourite things. All you need to do is update/confirm your subscriber profile with Ignite is correct, and you'll automatically be entered into each monthly draw.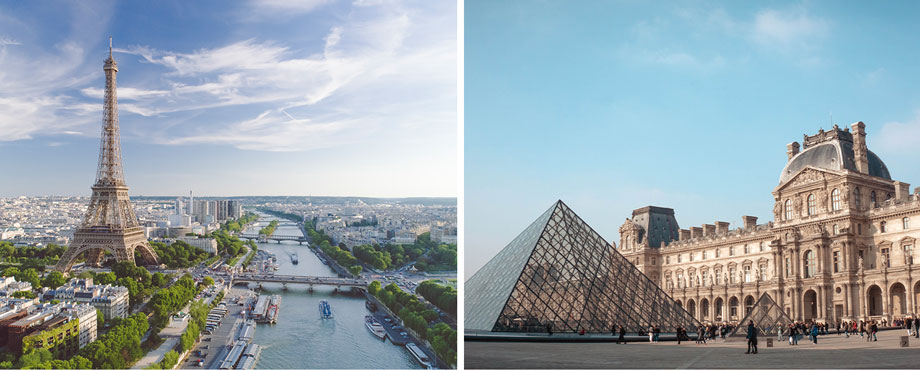 July's Giveaway
Win a 6-night stay for 2 in Paris, France, including flights!
Prize includes 6 nights at a 3-star boutique hotel in central Paris, daily breakfast and two tickets for a one-hour river cruise on the Seine River, plus your round trip airfare for two, courtesy of Delta Airlines.
City of Lights, city of Love, city of Fashion. Come and discover the nicest city in the world, by spending 6 nights in a centrally located, boutique 3-star hotel. You will be close to famous museums and monuments like the Louvre and the Eiffel Tower. Included during your stay will be a nice evening river cruise where you will enjoy the illuminations of this wonderful city. Paris is waiting for you; come stroll amongst the quaint streets and famous avenues: become a Parisian…
Get to Know our Sponsors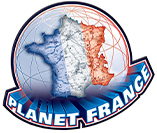 ABOUT PLANET FRANCE:
Planet France is a tour operator selling France to the Canadian and American market since 1989. We customize all our trips to the needs and the requests of the clients, making their trip a unique experience. Our team is very specialized in this destination, as well as Tahiti (Exotic France) and we can recommend several points of interest that will have you feeling like a real local during your holidays. Whether you are 2 or 100 people we can manage individuals as well as groups, who travel for pleasure or special occasions, like a wedding, an anniversary, wellness or family reunions. Any reason is good to visit France, or Tahiti, with all the wonders that these countries can offer you.
If travelling is your dream, we are here to make your dreams come true.

Headquartered in Atlanta GA, Delta Air Lines is a global airline of 80,000 employees working together every day to bring customers unmatched operational reliability and world class service. For the more than 180 million passengers we fly around the world each year, this means the fewest cancelled flights, the most on time arrivals, state of the art RFID luggage tracking and airport technology, a meetings network to make business travel better, a selection of comfortable and luxurious cabins to suit each journey, and global alliance partners to help us ensure that travelers don't just get there, they arrive. With over 15,000 daily flights and key hubs from Atlanta to Amsterdam and beyond, no one better connects the world than Delta Air Lines. Additional information is available on the Delta News Hub, as well as www.delta.com, Twitter @Delta and Facebook.com/delta.
Contact Information:
Delta Air Lines
CanadaSales@delta.com
www.delta.com
It's easy to enter
Once complete, you will automatically be entered into each monthly giveaway draw.
Contest open only to Canadian residents (excluding Quebec) over the age of majority. No purchase necessary. Subscribers of Ignite Magazine who confirm or update their online profile are automatically entered to win each month contest is open. Limit one entry per person. Skill-testing question required. Contest open from August 1, 2018 at 12:00 a.m. (EST) to August 31, 2019 at 11:59:59 p.m. (EST). Draws will be held monthly. One or more prizes are available to be won per month. Approximate value of prizes range from $100.00 to $3,000.00 per month. Odds of winning depend on the number of valid entries received. Additional terms and conditions apply. For full rules and entry details visit: www.ignitemag.ca/year_of_giving/terms.
Ignite's Favourite Things Awarded:
2018
August: 3 Spa Gift Packages from Coast to Coast
Congratulations Janet Maslin, Canadian Pharmacists Association | Carly Silberstein, Redstone Agency Takako Ingram, Data Kinetics Ltd.
September: $100 Starbucks Gift Card
Congratulations Christina Millar, Millar Productions
October: 5 Beautiful Resort Giveaways
Congratulations Catherine White, University of Regina | Jen Moir, Meeting Encore | Gaye O'Bertos, Canadian Seed Growers' Association | Julie Tedesco, OpenText | Natalie Marino, Canadian Society For Medical Laboratory Science
November: 180,000 Marriott Rewards® Points
Congratulations Cindy Carstairs, Rural Municipalities of Alberta
December: Montréal Makeover for Two
Congratulations Josée Lafontaine, Animal Nutrition Association of Canada

2019
January: Getaway for Two in Charlevoix, Quebec
Congratulations Cristina Simoes, TD Bank
February: Getaway for Two in Severn Lodge, Muskoka, ON
Congratulations Sameth Wolfe, Meridican Incentive Consultants
March: Hard Rock Hotel Getaway for Two
Congratulations Elly Nordstrom, ENMAX Corporation
April: Getaway for two to Aruba
Congratulations Bethany Ecker, Northbridge Financial
May:
(TBA)