While there is plenty of market research on international incentive travel, insights into the Canadian market are hard to come by. This year SITE Canada and the SITE Foundation sponsored the 2018 Incentive Travel Survey, conducted by Bramm Research Inc. on behalf of the now defunct Meetings + Incentive Travel magazine.

A panel convened by SITE Canada for the IncentiveWorks trade show discussed some of the highlights of the survey. Not surprisingly, spending on incentive travel has been about the same for the last few years and lead times are shorter. The panel discussed ROI strategies, risk management and program experience. 

What is changing, at least for the panelists, is the strategy behind incentive travel programs. For Cate Banfield, senior director at BCD Meetings & Events based in Chicago, proving ROI is key to program design. "You now have 365 days of opportunity year-round to touch your customer, driving engagement and loyalty. You need to ask your clients what their business objectives are and what behaviours they are trying to change."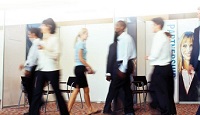 Boost your Event Attendance
With so many demands on our time, getting people out to events can be a struggle. Here's five tips to boost attendance from early-bird discounts to harnessing the digital power of social media, Facebook and targeted marketing.
by Michele Sponagle

Read More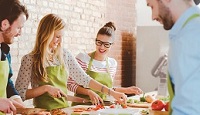 Making the Connection

Special strategies for breaking the ice between far-flung employees on an incentive trip can help the bonding process and create perfect networking opportunities. Family-style meal times and a CSR component can go a long way to ensure everyone gets a chance to make new contacts.

byIlona Kauremszky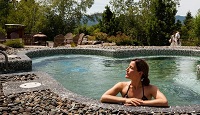 Wellness Retreats
Selecting the right destination and program is the key to success when proposing a wellness retreat for participants. The value to a corporation is refreshed and rejuvenated executives in tip-top shape, mentally and physically.
by Anne Dimon

SPONSORED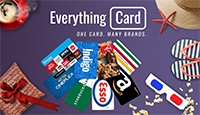 Finally, an easy gift that everyone will love
The team at Esiance Inc., founders of CardSwap.ca, have launched the new EverythingCard platform that promises to erase the pains of corporate gift-giving.


Yvonne Dewar





The president of Elastic Communications & Events is a 30-year veteran of the Canadian event industry. She works with a small award-winning team of event professionals and believes that leading a balanced life of work, family and giving back is the best career advice she can give anyone.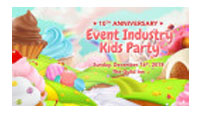 December 16, 2018
The Guild Inn Estate, Toronto


Client Development Coordinator – Events

Learn more
Read all job postings | Post a job opening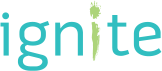 eSp@rk Newsletter is released once a month, delivering inspiration right to your inbox. For more great resources, visit us at ignitemag.ca.