If you've worked long enough in the meetings and events industry, you have likely responded to hundreds of RFPs.
Many client businesses believe that RFPs are the most effective way to secure the best service, creative and pricing from suppliers. But is that actually true? And is it time to disrupt this practise?
Partnership and collaboration are core values of every agency in our industry. And for good reason. In my experience, our most successful programs have consistently been the result of collaboration and transparency. Yet an RFP—with its strict rules, clinical format, limited information and request for ideas 'on spec'—is often at odds with achieving the kind of relationships that lead to outstanding work.
Furthermore, the practise of requesting speculative work without compensation consumes industry revenue, adding to the infrastructure costs of agencies and incentive houses. These costs ultimately get pushed back to the client.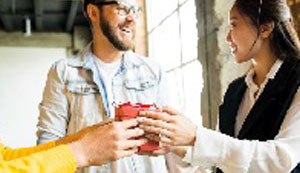 Cards vs. Cash
A new survey says gift cards—rather than cash—may be the way to go to motivate employees. It's a way for employees to treat themselves and get around the challenges of giving cash.
by Astrid Van Den Broek

Read More
SPONSORED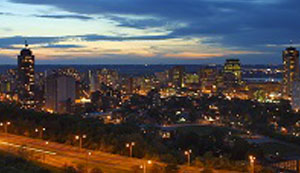 Spotlight on Hamilton:
Successful Meetings Start Here
With a surge in film production, and a legacy of hosting mega-events, including the JUNO Awards, Pan Am Games, Canadian Country Music Awards, RBC Canadian Open and the upcoming 2021 CFL Grey Cup, the secret's out that Hamilton has become a top pick for meetings and events.
SPONSORED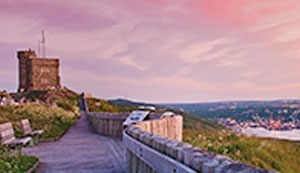 It's Always Colourful in St. John's
Wondering why you haven't visited the "Top Coastal Destination in the World" * yet? We'll give you three reasons why your next event should be in the always colourful, St. John's, Newfoundland & Labrador.
Tranquility
What could be better than the gift of tranquility just before the onslaught of a busy holiday season?

Learn More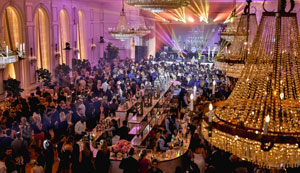 Fairmont Royal York Hub + Feature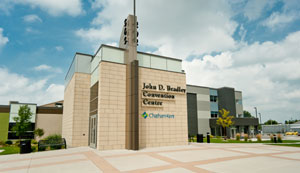 Chatham-Kent Convention Centre Hub
Senior Events Manager
The Hotel Saskatoon

Learn more
Event Producer
Glacier Media Group, North York, Ontario

Learn more
Read all job postings | Post a job opening
eSp@rk Newsletter is released once a month, delivering inspiration right to your inbox. For more great resources, visit us at ignitemag.ca.