The Real Cost of RFPs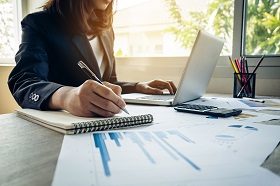 By Adrienne Clarke
If you've worked long enough in the meetings and events industry, you have likely responded to hundreds of RFPs.
Many client businesses believe that RFPs are the most effective way to secure the best service, creative and pricing from suppliers. But is that actually true? And is it time to disrupt this practise?
Partnership and collaboration are core values of every agency in our industry. And for good reason. In my experience, our most successful programs have consistently been the result of collaboration and transparency. Yet an RFP—with its strict rules, clinical format, limited information and request for ideas 'on spec'—is often at odds with achieving the kind of relationships that lead to outstanding work.
Furthermore, the practise of requesting speculative work without compensation consumes industry revenue, adding to the infrastructure costs of agencies and incentive houses. These costs ultimately get pushed back to the client.
But what are the costs? Let's run an experiment with a relatively basic incentive program RFP.
We'll assume that three meeting and incentive houses are being invited to respond. That there is a three week turn around for the RFP. That previous program locations and budgets have been provided. And that the response must include…
A corporate profile
Financials and Q&A
Three destination proposals with budgets for hotel options, theming, decor, entertainment, suggested activities and flight routing
Some of this is easy. Most respondents will have boilerplate copy that can be customized to cover off the corporate profile and financials. However, the balance of the RFP is more time consuming than many clients realize.
There's working with the planning and air department to recommend three locations. There's all the communications between hotels, DMCs and other suppliers who submit their own proposals for review. There's all the back and forth with these suppliers. And then there are the revisions and course corrections that are part of the proposal process.
The net result here is approximately 98 hours of speculative work per agency, with an average cost of $75/hour. That's $7,350 per incentive house—a total cost of over $22,000.
And these are hard costs, spent before any business is awarded, and without any guarantee of a return. Then, once a project gets awarded, it can end up being significantly different than the parameters quoted on—often requiring going back to square one.
Forward-looking companies have begun to realize that there is more cost than benefit to traditional RFPs and are starting to take a different approach: the request for information, or RFI.
While RFPs can work well when comparing budget line-items, they are not as good at helping you compare the kind of service you will receive. The RFI is a face-to-face meeting (often at the office of the incentive house or agency) that gives clients a good read on the supplier's culture. Are they solution drivers or order takers? How do they make you feel as a prospective partner? And how effectively they will manage your time and budget?
This makes RFIs superior to RFPs when seeking a true partner, while weeding out those who are not the right fit. Then once the project is awarded, the table is set for collaboration. Sitting down, brainstorming and designing best possible program at the most sustainable cost.
—Adrienne Clarke is the 'chief distiller' at Distill Strategic Inc., based in Toronto.