Invited to a corporate golf outing but not a golfer? Don't panic, learn how to putt, along with a couple of other things, and you'll be fine.

If you don't golf, the corporate golf outing, where business is done and careers are sometimes decided, is terrifying. How do you survive it? How to you become a team player? How do you make it to the 19th hole with your confidence and pride intact?

"The real first step is not to panic," says Kyle Kunash, golf pro at Grand Geneva Resort & Spa in Wisconsin. "Everyone was a first-time golfer at some point and there are plenty of ways to familiarize yourself with the sport and its terminology beforehand. And the fact is, most golfers are not really that good, less than ten per cent of all golfers in America ever break a score of 100. And even more important, is that a six-foot putt (which anyone can do if they practice at home a bit) is just as important as that 300-yard drive. The moment of glory is on the green (where the golf hole and flag is) not on the tee."
 

In a corporate outing, nearly all tournaments are scrambles. This is not an egg dish before the game. It simply means everyone hits and then the team picks the best shot and all players play the next shot from there, the team will repeat this process until they finish the hole. This format is great because it takes the pressure off the novice/first time golfers. More times than not, someone will hit a good enough shot to get to the next shot.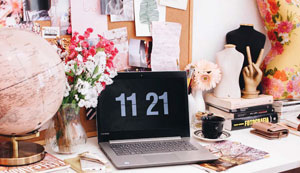 Making it Work
No commutes, no more dressing to impress and extra time with family are just some of the perks of working from home. But there are distractions aplenty—here's how to overcome some of the challenges of a home office.
by Jennifer Walker

Read More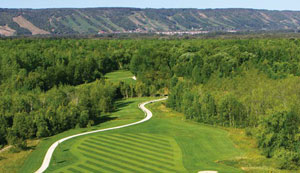 Resort Rebrand

The newly rebranded and refurbished Living Stone Golf Resort is ready to host both work and  play. Just minutes from Collingwood, more guestrooms and access to spa facilities ups the luxury factor. 

by Doug Wallace



SPONSORED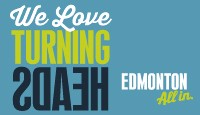 Edmonton's Ever Evolving Landscape is Turning Heads
As one of Canada's youngest and fastest growing major cities, Edmonton's youthful energy breeds innovation and oozes excitement.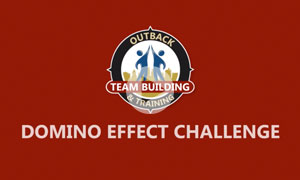 Chain Reaction 
This teambuilding exercise encourages collaboration and quick thinking.
SPONSORED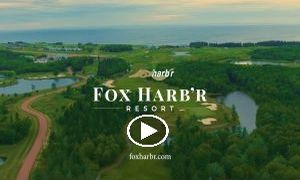 Retreat to This East Coast
Perched above the Atlantic, Fox Harb'r Resort is your destination for sophisticated events, unforgettable activities and Maritimes' hospitality. Enjoy all-suite accommodation, the vineyard, golf, even a lighthouse venue, right here, ready for your group.
Keep the chill off

Since many tournaments start early in the morning, why not keep the chill off with an Arc'Teryx vest? Warm and durable, these vests easily slip over a golf shirt for an extra layer until the sun warms up the day.

Learn More






Event Operations Coordinator

North Vancouver

Outback teambuilding is looking for a team player to handle customer communications, program creation, venue bookings and travel booking.

Learn more
Event Manager

Edmonton

As event manager with JW Marriott Edmonton ICE District hotel, you will be responsible for all documentation and coordinate with internal departments and customers to ensure consistent service throughout all phases of on-site events.

Learn more
Read all job postings | Post a job opening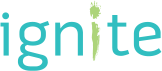 eSp@rk Newsletter is released once a month, delivering inspiration right to your inbox. For more great resources, visit us at ignitemag.ca.