With the recent launch of Canada's newest food guide and the increasing awareness of how a meat-centric diet is harmful to the planet, meeting planners have a lot to discuss with food and beverage departments in hotels, venues and convention centres. Event dining usually follows an arc in popularity on restaurant menus, so here's a roundup of cresting trends you might expect to see unfurl over the next 12 months, and eventually on a plate near you.
At the recent Restaurants Canada Show, held in Toronto at the end of February, the trend to plant-based, cleaner eating is continuing. Root-to-stem cooking incorporates using all parts of a vegetable from stalks and leaves to carrot tops in a dish, instead of throwing them away. Plant-based milks (think oat or pea milk) and barley protein are looking to replace animal-based meats.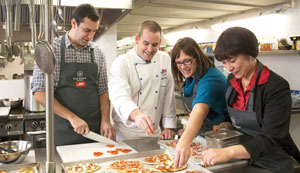 Culinary Pursuits
Get your group involved in the easy camaraderie of cooking together. Check out these locations across the nation for teambuilding cook-offs.
by Doug Wallace

Read More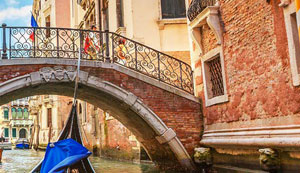 Marriott's Bonvoy Launches

Marriott's Bonvoy reward program is now officially launched effectively merging three programs from the Ritz Carlton, Starwood Preferred Guest and Marriott Rewards into one.

by Sandra Eagle



SPONSORED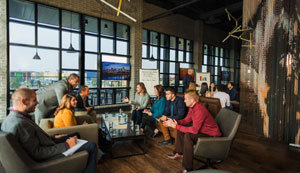 Host Better Events
Redefine the meaning of fun when you plan your next event at The Rec Room Mississauga Square One, opening March 18, 2019. With up to 44,000 sq. ft. of entertainment space, Canadian-inspired dining and gaming options ranging from ping pong to the latest virtual reality, it'll be like nothing you've hosted before.




Global Meetings Industry Day
It's powerful and personal to meet face-to-face.
SPONSORED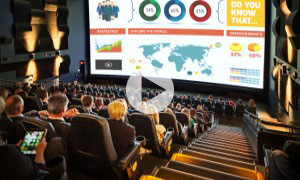 Imagine Your Meetings at Cineplex
From the big screen and immersive sound to convenient locations and professional in-house event planners, Cineplex makes it easy to bring your message to life.
So Sweet

Toronto's own Bobbette & Belle artisanal pastries can be ordered for corporate events, galas and celebrations. Specialty cakes, cookies, macarons and candy to swoon for.

Learn More








Director of Sales

Penticton Trade and Convention Centre

The director of sales is responsible for oversight of the sales team and indirectly supervises staff in other departments, maximizing bookings and revenue in all market segments, and driving profound economic impact.

Learn more
Corporate Event Planner
(Maternity leave replacement)

Open Skies Events, Montreal

The event planner is in charge of planning, coordinating and delivering the logistics aspect of the events assigned by using the procedures and tools in place.

Learn more
Read all job postings | Post a job opening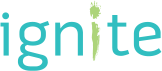 eSp@rk Newsletter is released once a month, delivering inspiration right to your inbox. For more great resources, visit us at ignitemag.ca.