There's no escaping the sharing economy. Here's how to make sure your company is prepared for the implications.
By Angela Kryhul
If you've ever summoned Uber, booked an Airbnb, or called upon TaskRabbit, then you're one of the millions globally who are participating in the burgeoning sharing economy.
It isn't a fad, says Jean Noel Lau Keng Lun. In fact, Egencia's senior director, global product marketing, believes the sharing economy is actually changing our society, and for two key reasons: entrepreneurs are inventing services that didn't exist before; and many new ventures are responding to long-standing user frustration with traditional services.
That explains why Canadian newsfeeds are filled with us-versus-them reports as provinces and municipalities grapple with what to do about unregulated new services that compete with regulated industries such as the taxi business. There are numerous questions as to whether shared services are adhering to the same taxation, insurance, inspections, zoning, permits, safety, duty of care and other rules as traditional businesses.
So what's a planner or corporate travel manager to do? The sharing economy is evolving at lightning speed, so it's a good idea to revisit travel and other policies at least every six months. We've asked industry leaders for advice on what companies should keep in mind as they formulate internal policies governing staff use of sharing economy services.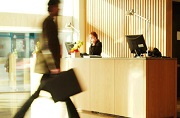 Accommodations recommendation
Earlier this year, the Hotel Association of Canada's board of directors created guidelines that articulate why the lodging industry "very firmly believes that there needs to be a level playing field between the lodging industry and the sharing economy," says association president Tony Pollard. "What we are saying, unequivocally, is that anyone involved in the shared economy has to follow the same rules and regulations that we have to." Pollard suggests that planners and travel managers can also use the guidelines as a checklist as they formulate their own sharing economy policies. The association is asking regulators to ensure:
• That any individual providing accommodations obtain a business licence and all applicable permits;
• That sharing economy properties/companies are not facilitating any illegal activities;
• That basic health, safety and cleanliness standards are met;
• That all applicable taxes and fees are paid (including that individuals declare any revenue on their annual income tax returns);
• That local zoning laws are followed;
• That appropriate levels of insurance are in place to protect guests, the owners and the communities at large;
• That the providers adhere to local rules governing the maximum number of room nights available, and that this cap is strictly enforced.
On the move
At only seven years old, Uber is already the grand dame of ride sharing. And one of the company's fastest-growing segments is business travel, says Max Crowley, who leads the Uber for Business division. Uber for Business allows employers to manage employee travel via a central dashboard that includes such features as account management, expensing and customizable trip reports. Business travellers are relying more heavily on their smartphones and gravitate towards companies and apps that remove friction from their daily lives, Crowley says.
That smartphone insight is high on Egencia's radar. The company partnered with Uber and Citymapper to create the Egencia TripNavigator app after the company's 2016 Business and Travel Technology Study found that, for 45 per cent of business travellers, arranging ground transportation is the most frustrating part of booking their own travel.
The app mines the user's travel itinerary and location, and compares the cost/travel times of using local cabs, shuttles, public transportation, trains and ridesharing. A local Uber car can be booked via the Egencia app.
Insurance Issues
Insurance companies are starting to create new products in response to the popularity of ride-sharing services. In February, the Financial Services Commission of Ontario approved Aviva Canada's "first of a kind" coverage for drivers who carry paying passengers in their own vehicles. The coverage, which protects ride-sharing drivers from the moment they initiate looking for passengers through to collecting and dropping o those passengers, is a simple addition to an Aviva-insured personal auto policy.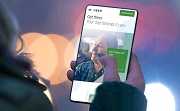 Sharing Spaces
Montreal-based Breather Inc. unlocks private off-site work, meeting and event spaces in eight North American cities, including Montreal, Ottawa and Toronto. Breather leases private spaces—some large enough to host up to 30 people—and has them professionally decorated and outfitted with Wi-Fi, whiteboards, large flat-panel screens, conference tables and comfortable lounge areas. Planners are using Breather to host small meetings and events, as well as to provide breakout rooms and keynote prep spaces for their larger gatherings. "We're unlocking a whole new type of space that wasn't previously available," says Dave Haber, Breather's vice-president, growth and marketing.
Smart sharing
Egencia's Lau Keng Lun lauds the convenience of new sharing services, and offers this advice on determining how they fit into your business:
Culture Fit: If your executives are accustomed to only staying in four- or five-star hotels, then booking a stranger's apartment for business travel may not be appropriate. However, staffers who are already using a peer-to-peer rental service like Airbnb for personal travel, might prefer this experience.
Length of Stay: Because it takes extra time to pickup and return keys when using a home-sharing service, short-stay travellers might prefer a traditional hotel's quick check-in/out. Staff travelling for extended periods of time might like a more homey setting.
Expensing and tracking: Organizations must figure out how sharing services fit into their current processes, especially if it's important to track the evolution of hotel and other travel expenditures over the long term.
Duty of Care: The recent terrorist bombings in Paris and Brussels reminded travel managers that it's important to know where their travelling staff is at all times. If you allow the use of shared services, ask whether their systems have the ability to sync with your internal tracking method. If not, "that means there is an extra layer of process that you need to think about it," Lau Keng Lun says.
What's next?
A recent PwC report defines the sharing economy as allowing individuals and groups "to make money from underused assets. In this way, physical assets are shared as services." From condos, cars and speedboats to gofer services, it seems almost anything is rentable these days. Here are just a few of the players:
Hospitality & Dining: Airbnb, HomeAway, Onefinestay, CouchSurfing, Feastly, EatWith
Transportation & Parking: Uber, Lyft, Turo, Getaround, Boatwyze, Spinlister, HonkMobile, JustPark
Shipping/Courier: Zipments, Favor, Instacart
Services: TaskRabbit, WeWork, Freelancer.com