Duty-of-care apps help keep employees safe—but first you have to allay privacy fears
By Michele Sponagle
For some people, traveller-tracking duty-of-care apps may seem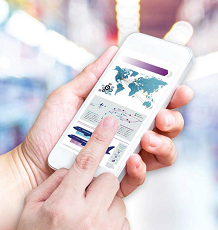 like they've been ripped from the pages of George Orwell's novel, 1984. According to the Travizon 2015 Business Travel Survey, 21 per cent of business travellers disagree that their employer should know where they are at all times on business trips.
In truth, Big Brother is not watching. He's at arm's length, ensuring employees stay safe and have resources to manage crises away from the office.
These apps use a multi-pronged approach for managing travel. Companies receive risk alerts about potential problems at a traveller's current location before they happen so they can take evasive action prior to the trip, and during, as well. The platform interface of these systems also allows employers and travellers to communicate via SMS text, email or through the mobile app itself—something that might come in handy if employees find themselves where there's been an act of terrorism. They can be located quickly and extricated from a dangerous situation.
"From weather delays to political demonstrations and terrorist incidents, our traveller care solutions equip travel managers with the tools they need to ensure travellers' safety throughout their entire journey," says Jacinthe Ladouceur, vice-president and general manager of American Express Global Business Travel Canada in Montreal. "Companies can use the platform's interface to communicate with employees through SMS text, email or our Expert Care mobile app."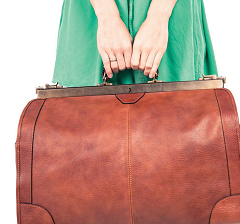 One example of a duty-of-care app is American Express Global Business Travel's Expert Care mobile app. "Years ago, there were no cell phones to contact travellers while on the road," says Ladouceur. "The ability to communicate via mobile phone and eventually SMS were significant improvements. Information about travellers was not readily available. It was spread between many systems…. We are in a completely different place today."´
And that's a good thing. For corporate travel managers, there are clear time-saving benefits. Instead of looking for updates on flights through external resources, real-time information is at their fingertips. With current data on hand, they can troubleshoot situations caused by delayed or cancelled flights. Need a last-minute hotel room booked to avoid being stranded in an airport? Travel managers can come to the rescue before travellers even land.
Still, employee concerns about privacy are understandable. Companies such as American Express Global Business Travel make protecting a traveller's data a top priority. It allows only specific users to access Expert Care data in the event of an emergency and only designated users can send messages to a travelling employee. That's strictly enforced, providing all parties with peace of mind.