One of Canada's best places to work reflects on their unique gift card incentive program—a key strategy for celebrating and rewarding its 130 employees
By Michelle Warren
At Ariad Communications in downtown Toronto, employee engagement is a top priority. The company is recognized as one of Canada's Best Places to Work—five years running—and their unique gift card incentive program is a key strategy for celebrating and rewarding its 130 employees.
"We provide an opportunity for peers and managers to recognize each other for really good work—there is tremendous value in that," says Ariad president Michael Beckerman, adding the company experimented with financial gifts, spot bonuses and handing out gift cards ad hoc. "Those were well received, but we felt we could do something better, more customizable and special."
Ariad teamed up with Mississauga, Ont.-based Samba Rewards International to design a gift card incentive program, focusing on experiences that appeal to everyone from adrenaline junkies to foodies. Recipients are recognized at the company's monthly town hall meeting. More companies are recognizing the benefits of gift card incentives. According to the Incentive Research Foundation's report, Ten Trends for Merchandise and Gift Card Programs in 2015, almost 50 per cent of planners are increasing budgets and per person spending is up: More than half will spend in excess of $100 and 30 per cent in excess of $300 per person.
It's a significant investment and an effective program requires time and effort. There is no one-size-fits-all-approach, says Samba's Douglas Garcia. "In every company the target demographic changes a bit and that impacts the type of program."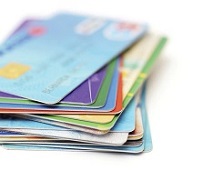 GETTING STARTED
What to consider when developing a gift card program:
• Examine your audience, determine what is meaningful to the group and define what the company wants to achieve. "We normally take a consultative approach to help planners get the answers to these questions," says Samba Rewards International's Douglas Garcia.
• Create a strategy for communicating to staff, ensuring a fair system for awarding and distribution and measuring effectiveness.
• Customize rewards. Garcia says a key motivator is enabling participants to choose the gifts they want.
• Consider working with an incentive company. "It was totally turnkey for us," says Ariad's Michael Beckerman. "Samba does a good job of aggregating their buying power and they made it really easy for our employees to use."
• Incorporate a social-media style recognition platform. Ariad operates an employee portal where it celebrates recipients and invites employees to post photos of their experiences.
Save
Save