With warmer weather FINALLY on the way, Canadian planners will no doubt be thinking about details for their golf events this summer. Golf tournaments are a popular event for fundraising, company teambuilding or networking.
In the last couple of years, some events have modified play to accommodate beginners and speed up the game, only playing 12 holes instead of the usual 18. Some organizers even enlarge the cups on greens to reduce the number of putts. Others equalize the game by making players don hockey gear—including gloves and helmets—to tee off on a specific hole.
Another option is to limit the number of games or gimmicks on an 18-hole course, to expedite play. Games on every hole tend to slow the game to a crawl. A good mixture of these ideas can keep all levels of players happy.
Read More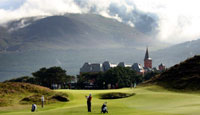 These incredible golf resorts around the world can take your breath away with their spectacular vistas, but they also have meeting space and teambuilding options for groups. Take a quick tour to see international and domestic courses. 

by Ted McIntyre
Read More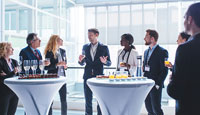 Group vulnerability is a concern for any meeting planner, and the new reality is that we all need to be prepared. Read on for Canadian insight on event security, and how you can reduce the risk to your program. 
by Laura Bickle
SPONSORED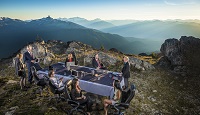 Rethink The Meet in Whistler
Whistler's spectacular natural surroundings, world-class
amenities and innovative culture are a combination you don't find packaged up just anywhere. Learn why you should host your next event in Whistler, BC.
Read More
Power Surge

Now you won't have to worry about a power charge on the course. These lightweight custom-made wireless chargers will keep players connected on the links and evoke a sense of whimsy.

Learn More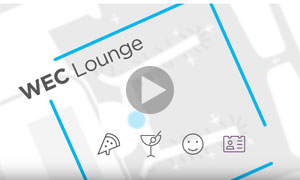 Discover what's new at WEC 2018
A new experience awaits for delegates at MPI WEC 2018 in Indianapolis.

Sean Hoff




Moniker Partners





As managing partner, Sean Hoff leads a creative team that has won the SITE Canada Ice Award two consecutive years. His experience as an incentive traveller inspired him to create the kind of trips he wanted to take—"it's an inspirational experience—it should be a joy to work on!"

Read More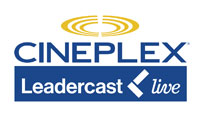 THIS FRIDAY
Leadercast Live
May 4, 2018 
Various Locations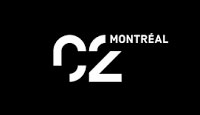 C2 Montréal 2018
May 23- 25, 2018 
Montreal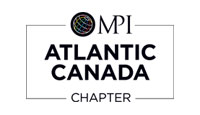 MPI Atlantic 6th Annual Awards Gala
June 13, 2018 
Shirriff Hall, Dalhousie University, Halifax 
For more great events visit Ignite's Industry Calendar


Program Manager

Mississauga, ON

At Elastic  Communicatons & Events Inc., event planning is more than our area of expertise - it's our passion!
Learn more
Conference Producer—Team Lead

Calgary, AB  
e=mc2 is currently seeking an experienced conference producer to develop and lead a team.

Learn more
National Marketing Event Planner

Vancouver, BC
Sinclair Dental is looking for a candidate to organise future promotional events.

Learn more
Program Manager 
Markham, ON 
Meridican Incentive Consultants is looking for a dynamic person with experience and a proven track record in managing successful meetings, conferences and incentive travel programs.
Learn more
Read all job postings | Post a job opening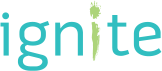 eSp@rk Newsletter is released once a month, delivering inspiration right to your inbox. For more great resources, visit us at ignitemag.ca.