Waterloo Region delivers sustainability every step of the way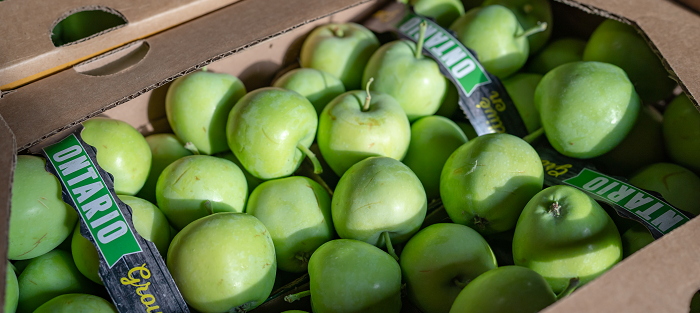 From responsibly sourced food choices and waste-reduction measures, to green transportation options, Waterloo Region partners are passionate about helping planners achieve sustainability goals.
Explore Waterloo Region is committed to sustainable meetings. The organization is a signatory to the Sustainable Tourism 2030 Pledge, a global movement of the tourism and hospitality industry that is committed to improving the social, cultural, environmental and economic performance of the tourism and hospitality industry in support of the UN Sustainable Development Goals.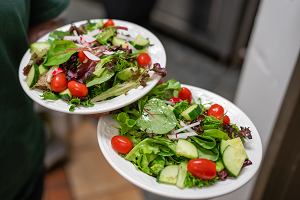 Right from the start, the Explore Waterloo Region team shares strategies for reducing an event's carbon footprint and suggests ways that attendees can do their part. Planners can host a large event with a very small footprint by working with hotels and event venues to reduce energy and waste, consulting with chefs to create menus featuring locally and responsibly-sourced food choices and by encouraging attendees to use green transportation options whenever possible.
That includes choosing airport car services that offer electric or hybrid vehicles. For example, Evolve Limousine's electric vehicle fleet provides transfers from Pearson Airport and the company plants trees on behalf of events hosted in Waterloo Region.
Via Rail and GO Transit provide train and bus service to Waterloo Region from Toronto's Union Station. Once in Waterloo Region, groups are encouraged to walk to nearby venues and use the ION light rail transit system for longer distances. ION features 19 stations between Waterloo and Kitchener with bus connections to Cambridge. Event attendees who choose to drive are encouraged to carpool and those owning electric vehicles will be pleased to know that Waterloo Region offers several publicly accessible EV charging stations.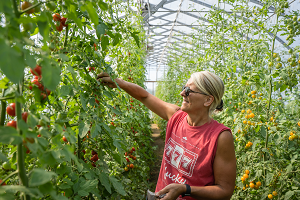 Destination Canada reached a major milestone in May 2023, when its Innovate Canada–Advanced Manufacturing signature event achieved carbon neutral status. In the months leading up to the event, the Destination Canada team worked closely with Explore Waterloo Region and destination partners to activate sustainability measures in everything from transportation and accommodations to minimizing the use of single-use plastics and choosing carbon-neutral restaurants such as Borealis Grille & Bar, which offsets carbon emissions as part of its business model.
LET US PERSONALIZE
YOUR GROUP EXPERIENCE
Jennifer Eddings
Director of Business Development
519-590-8126
jeddings@explorewaterloo.ca

Visit Explore Waterloo Region Business Events