Richmond's iconic coastal lifestyle is infused with Pacific sensibilities. A place that is real, raw, and unvarnished, it's constantly evolving while holding onto a vibrant history. Explore Richmond and experience the surprising differences that come with a Conference on the Coast.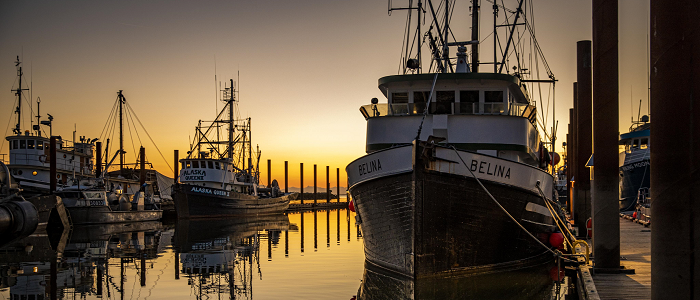 Culinary Delights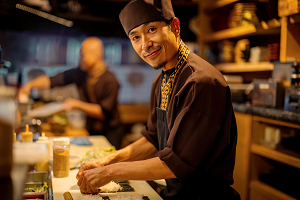 With over 800 restaurants, Richmond's authentic Asian fare and fresh seafood can please any palate. Here's how to delve deeper into our world-class dining scene:
• Tour the Dumpling Trail to sample a collection of eateries and dumplings.
• Visit wineries and breweries, fresh seasonal markets, and see fresh-caught seafood year-round at Fisherman's Wharf.
• Join an Authentic Asian Eats tour for an in-depth culinary experience.
Coastal Culture
Surrounded by the Pacific Ocean and Fraser River, you're never far from the water in this dynamic city.
• Steveston Village – Stop by this fishing village for Pacific-to-plate seafood, historical landmarks, whale watching, and more.
• Outdoor Activities – The flat topography and coastal conditions are ideal for golf, waterfront bike rides, and scenic strolls.
• Shopping – Pick up souvenirs from local artisans and boutique shops or discover designer deals in luxury stores and outlets.
Getting Here & Around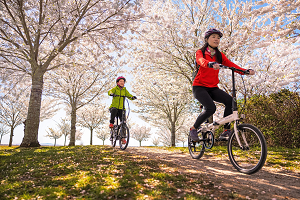 Home of the Vancouver International Airport (YVR) and next door to Vancouver, getting to and around Richmond is easy. Hop onto the Canada Line Rapid Transit System or navigate the city's well-connected roads by car.
Hotels & Venues
With numerous hotels and over 160,000 square feet of meeting space, Richmond can host small-to-medium-sized events for up to 1,000 delegates and attendees. Plus, many of our hotels and conference spaces are 10 minutes or less from YVR and offer free, 24-hour shuttle service.
Discover More
The Richmond BC Business Events team is happy to help plan your Conference on the Coast. Meeting planners can receive significant funding when you book your 2023+ event by December 31, 2023. Check out VisitRichmondBC.com/BusinessEvents