2021 Trend Watch

by Laura Bickle
After last year, only a fool would claim to definitely know what the new year will bring. But we've sifted through the various guesses to bring you our top 5 event and design trends to watch for in 2021.
1. Joyful and Practical Colour Palettes:
As various companies released their 2021 colours of the year, it was clear they were trying to strike a balance between hopeful and utilitarian—pretty much what humans are trying to do these days too! In fact, Pantone chose two colours that landed on each side of the equation. Here are the hues of the year: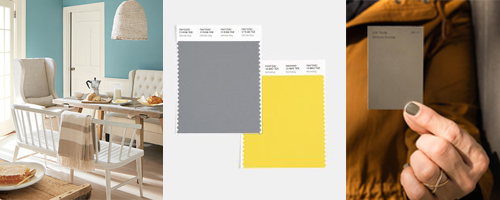 Benjamin Moore: Aegean Teal

Pantone Colours: Ultimate Gray + Illuminating
Sherwin Williams: Urbane Bronze
It's worth noting that the iconic Red Room at Cambridge, Ontario's luxurious Langdon Hall recently underwent a makeover in which celebrity designer Sarah Richardson traded its namesake hue for teal. Check out the Design Life episode here>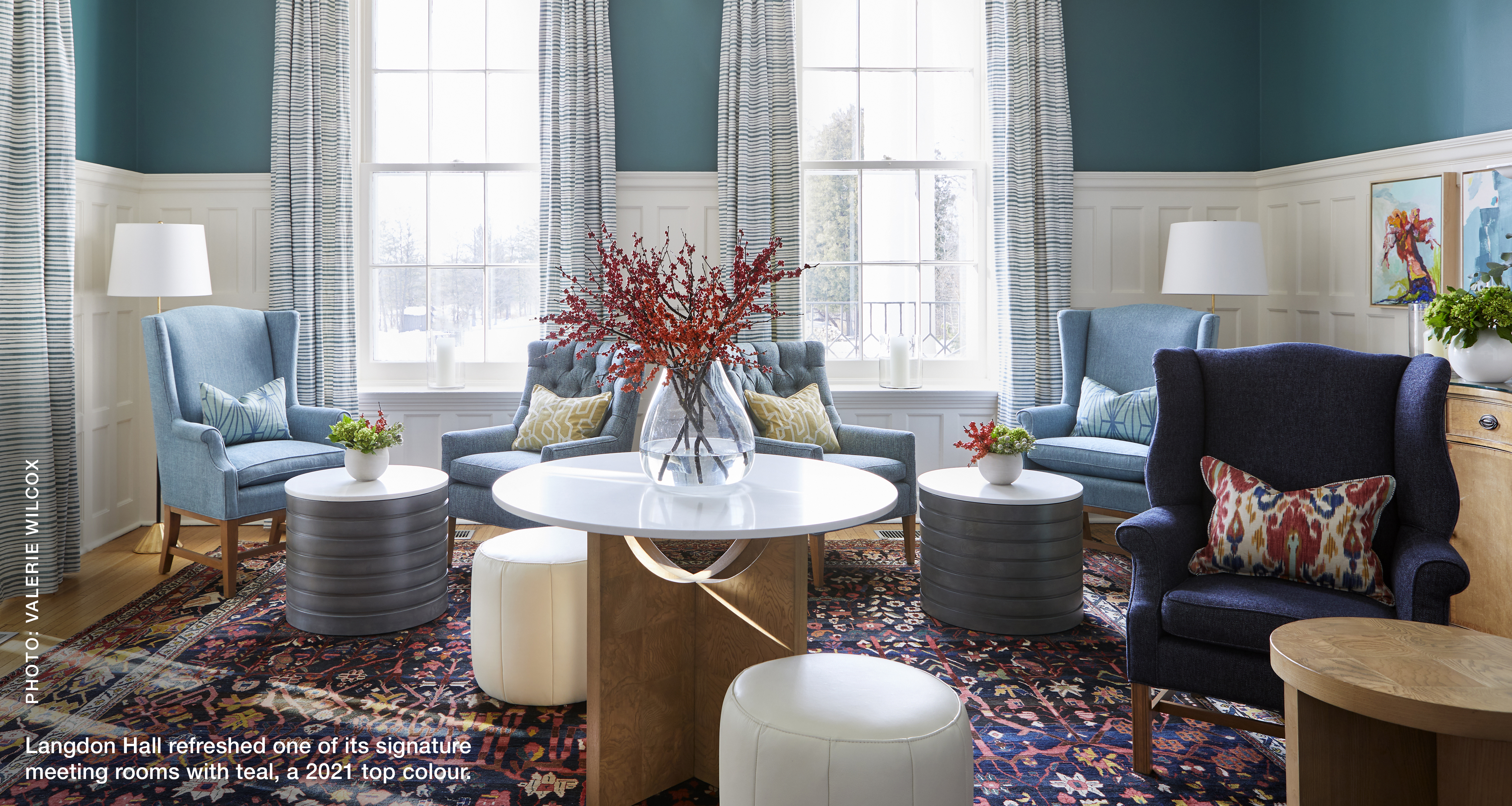 2. Authenticity:
Among its 6 trends that will reshape business purpose in 2021, Fast Company magazine cited "authentic purpose measured in action, transparency and accountability." For meeting planners and their clients, that means emphasis on strategic meetings management, robust communication and aligning events with business goals and corporate values. Read more here >
3. Virtual Network Innovations:
Human connection has been the most lamented loss as we have been forced to shift events online. Several new tech initiatives seek to address this issue. Twine, for example, according to its marketing message, "combines a proprietary matching algorithm with a customizable library of conversation starters to offer deep networking, delivered over video chat."
4. Multi-site Hybrid Meetings:
To reduce travel and meeting size, many venues are offering hybrid meetings where small groups at different locations and individuals at home can all participate in meetings and conferences. Hilton, for example, has introduced its Event Ready Hybrid Solutions program. To be deemed ready, each hotel has to meet certain standards of available IT bandwidth and infrastructure.
5. Welcoming Vibes:
When in-person events do return, making attendees feel comfortable will be essential. And that translates to thoughtful décor and design decisions. One option may be the Modern Artisan esthetic, cited by Canadian House & Home as one of its 2021 Trends. With elements such as raw plaster, and pottery, the look conveys "a legacy of craftsmanship for a reassuring touch of humanity." Who doesn't want that?