Case Study: Virtual Awards Show
by Laura Bickle
When the Promotional Products Professionals of Canada (PPPC) was forced to move its annual tradeshow online last fall, they also made the difficult decision to delay the highly anticipated awards presentation in the hope that they would be able to do it in person soon. When that hope became unrealistic, they decided to fold it into February's TOPS+ Virtual, PPPC's replacement for its travelling trade show. "It was important to recognize people after such a hard year," says Jonathan Strauss, PPPC president and CEO. The challenge, however, was that the revenue that used to support the awards program didn't exist, so they had to be creative and use whatever budget they did have wisely and with the largest impact.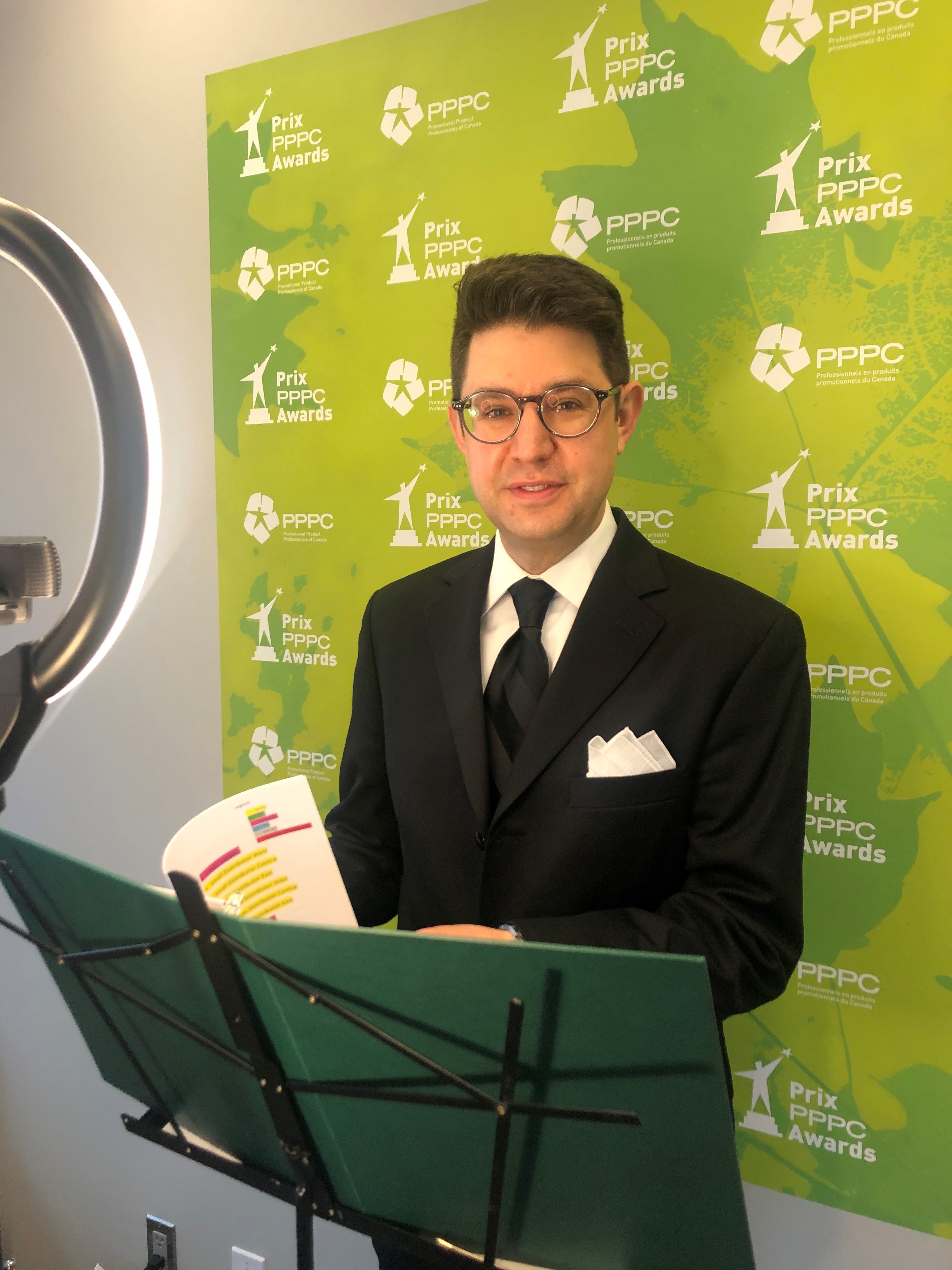 To achieve an awards show feel, it was important there be a number of presenters. This meant they required an affordable live-streaming platform with switching capability that can simulcast to Facebook Live. Be.Live fit that bill—ringing in at less than $50—and two PPPC staff committed to learning how to use it. Strauss, who is also owns event management company, laughs, "We would never tell a client to use $50 technology as the backbone for a live event!"
Strauss hosted the awards and even dragged his tux out of the closet. Using a ring light and a reuseable PPPC-branded backdrop, the organization's office space was transformed into a makeshift studio.
For a cohesive look, identical backdrops were shipped to two award presenters, who were appearing from home. The presenters were two well-known industry insiders and were chosen for their on-screen presence and also, in one case, for being bilingual in order to be inclusive. There were two rehearsals and the presenters were told to "Have fun and follow instructions." While Dave Cullum's cocktail toasts after the announcement of each winner were as not part of those instructions, it certainly added some fun.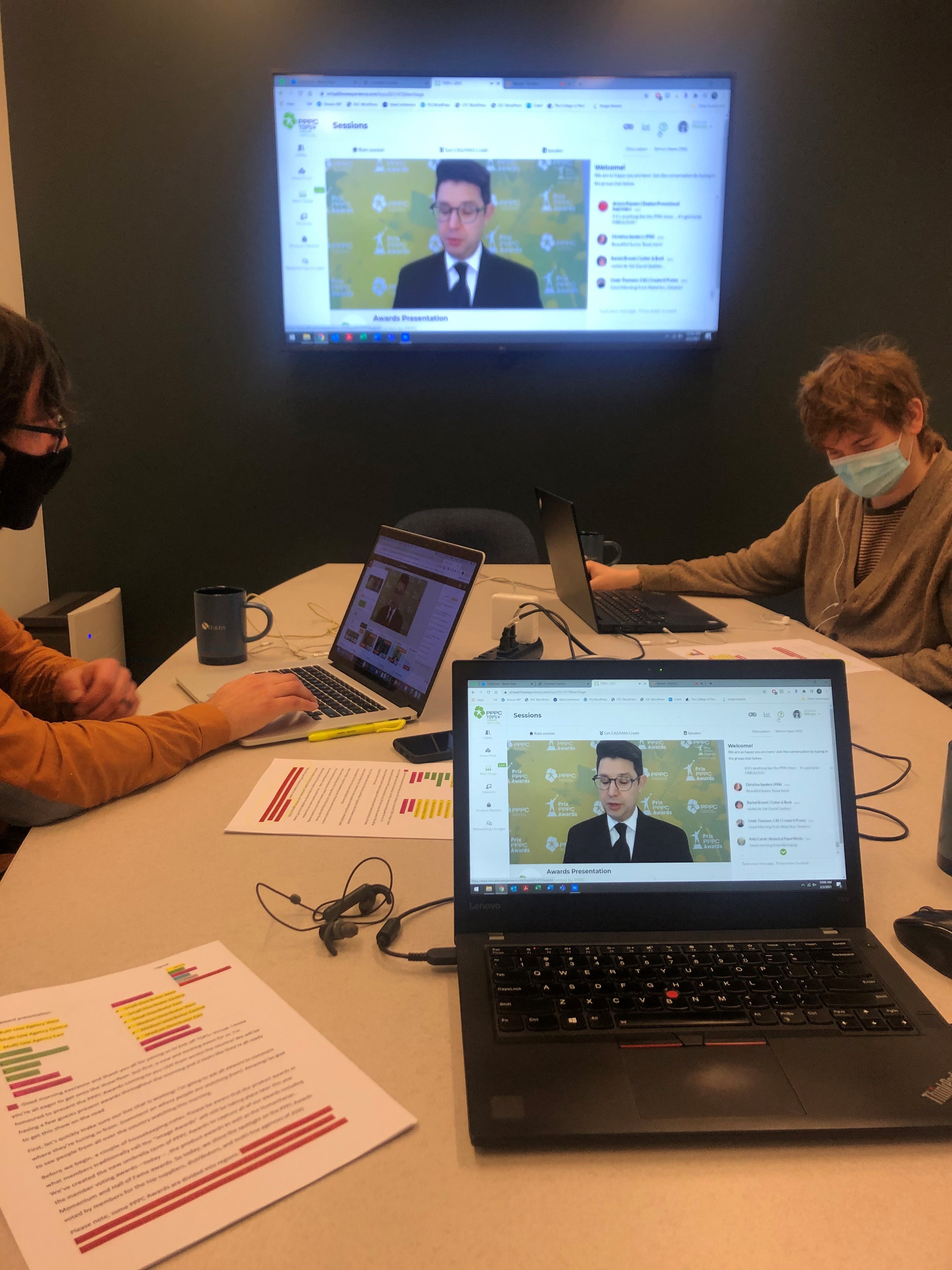 The organizers debated whether to tell people they had won beforehand and live stream their acceptance speeches, but they decided against that for fear of possible technical snafus and to keep the program short. However, all finalists were emailed beforehand to ensure that they watched. The platform's chat function and social media lit up during the show, says Strauss. After the fact, winners were asked to record a speech which would be shared with attendees.
Strauss says the experience has given his team more confidence and they will layer in more complexity next time, adding more live components and music, for example.
In the end, says Strauss, the awards show did what it set out to do: "Celebrate the industry and recognize excellence."