Post-pandemic Staffing Issues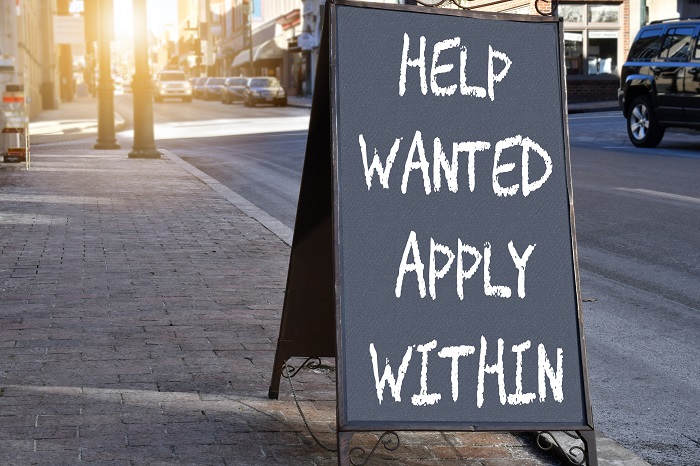 By Allan Lynch
My favourite restauranteur, a 50-something-year-old man, said, "I'd like to know what motivates millennials." His base hourly rate, with tips, ensures staff earn $25 per hour, double the provincial minimum wage. Yet, like many front-line businesses, he struggles to find staff.
As the world emerges from our forced international house arrest to begin the economic recovery process, suppliers are wondering where the front-line workforce disappeared to.
Shockingly, according to Joblist, 38% of US hospitality workers say they are not returning to work in that sector. Equally shocking, the Bank of Canada reports that 33% of all Canadian workers say they aren't returning to work in their sectors, giving this era the moniker of 'The Great Resignation.'
The Bank of Canada's Survey of Consumer Expectations suggests a quest for more suitable hours is driving sector switching. Another factor is the abundance of job openings in all sectors, giving job seekers a greater choice of opportunities. And they're expecting higher pays, which has 16% of Canadian companies "adjusting compensation" (by 4.6% for hourly workers and 7.3% for salaried staff). Companies are okay with this because of the rapid growth they expect in the next 12 months. Ontario's Blue Mountain Resort recently hiked its starting wage to $16.50 (the province's newly hiked minimum wage is $15). "We feel that an increase right now will not only assist our current employees but also help us in recruiting the people we need to join our team this winter," said Dan Skelton, president and COO of Blue Mountain Resort, when announcing the increase.
And recruiting strategies such as Blue Mountain's are going to be necessary. Accommodation and food services employment took the greatest pandemic hit with a loss of 180,000 workers from February 2020 to September 2021.
So how is this affecting the events sector? Tracy Ford, director of public relations for the 1590- room Chelsea Hotel, Toronto, says, "We still have a difficult time recruiting candidates—especially into specialty positions like culinary and maintenance. General positions, like housekeeping and servers, are generally easier to recruit for." Those who do return are being trained on new protocols. "The workplace is very different from when they left. Many people have been off for almost two years, so often it is like relearning their jobs all over again," Ford says.
Government-imposed regulations, while a hindrance to current business, help with staff shortages, since as Ford says, "Gathering size limitations are keeping groups relatively small and the hotel operations team is able to manage the groups without any sacrifice to the service delivery." The one notable change is the elimination of buffets, otherwise, says Ford, "Groups will not see any modifications to their program."
At the Vancouver Convention Centre (VCC), Claire Smith, vice-president, sales and marketing, says, "Staffing has been a significant factor in our planning and operations as we pivot back to hosting events again. Our facility was thankfully in a position to retain a fair portion of our staff throughout the pandemic, either in a partial or full-time capacity. However, like other organizations in our sector, the pandemic did have a large impact on our overall staffing levels." The pause also impacted the VCC supplier partners, who are also going through their own recovery process. "Like us, our clients have also had to navigate these challenges around resources and processes. This has put a huge emphasis on cooperation and adapting, which isn't a bad thing."
As for dealing with new health and safety protocols (like mask-wearing, proof of vaccination, enhanced cleaning, protective barriers, redesigned floor plans), Smith says, "While we don't know how long these modifications will be required, many will carry through after the pandemic as clients have been very encouraged by what this heightened focus on safety adds to their events. We know that confidence in attending events is at a fragile point right now, so it's critical that we can give as much assurance as possible to everyone coming into the building at all times."
Proving the universality of labour issues, Paul Bugge, director of business development and industry relations for Destination St. John's, says, while St. John's is already hosting business events, the city "has not been immune to the staffing shortages being experienced across Canada. We are having problems filling positions in the retail, food and beverage and accommodation sectors; thus, creating service and timing challenges."
On the plus side, as a port city they aren't as impacted by the shortage of coach and truck drivers which is complicating the transportation of delegates and materials to some of the more popular event destinations.
There is hope that with the end of government wage subsidies coupled with sector switching, workers from other industries could top up travel and hospitality vacancies to grow employment in sync with the return of business events.