Must-haves for the New Reality
by Laura Bickle
As we begin to plan for meeting in-person again, many health and safety-related items—from directional floor stickers and social-distancing badge ribbons to hand sanitizing stations—will become standard equipment. Here are three that might make your list.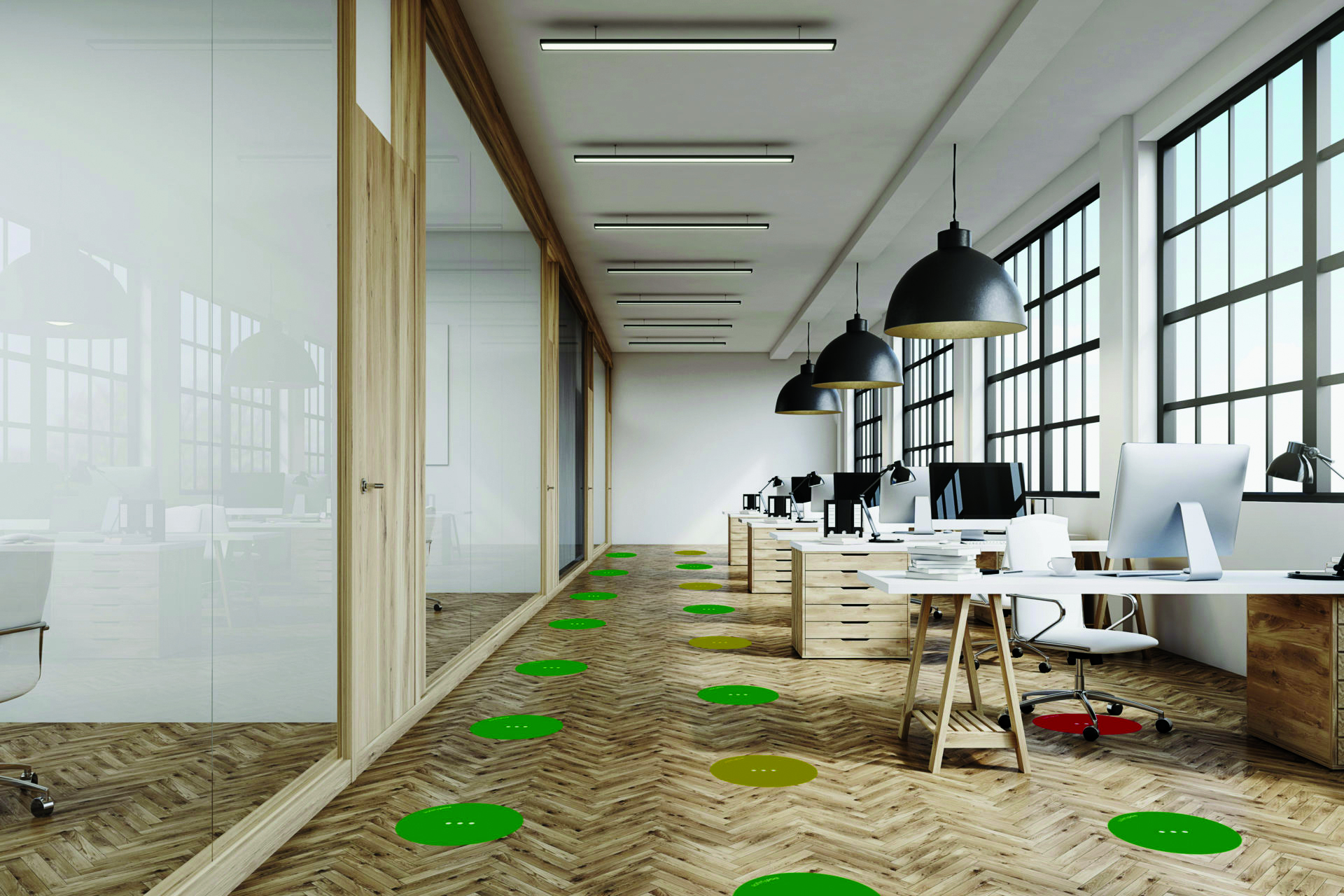 Go with the flow
Floor stickers have become a key strategy for communicating social distancing rules. Safety Pois has taken it a—ahem—step further, with its Behavioral Stoplight System. Distributed
in Canada by Decor & More. The stickers are colour coded:

GREEN: free flow of transit

YELLOW: where people can make short stops
RED: indicates a place where the customer is obliged to wait.

The stickers come with a self-standing card and additional sticker that explains the coding. Contact canada@safetypois.com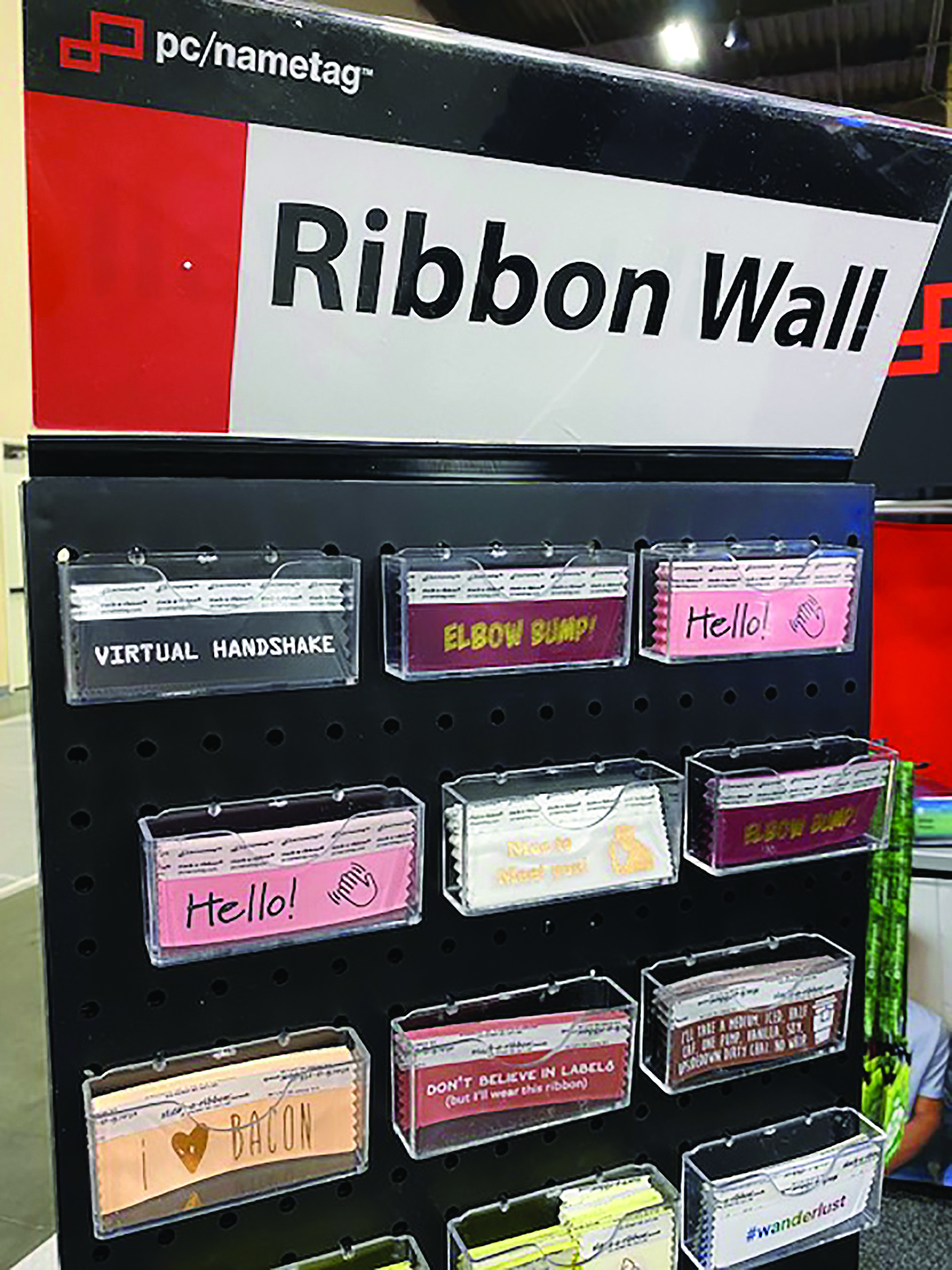 Double-duty badges
As we return to live events, personal comfort will be key. New badge rib- bons from pc/nametags are designed to help attendees communicate their social distancing needs in a fun but effective manner. Emblazoned with phrases such as virtual handshake, elbow bump, telepathic hug, spread joy not the virus, the ribbons are "a way to inform people without saying it out loud and making it awkward," says Angela Koshman, Canadian sales manager for pc/nametags.
pcnametag.ca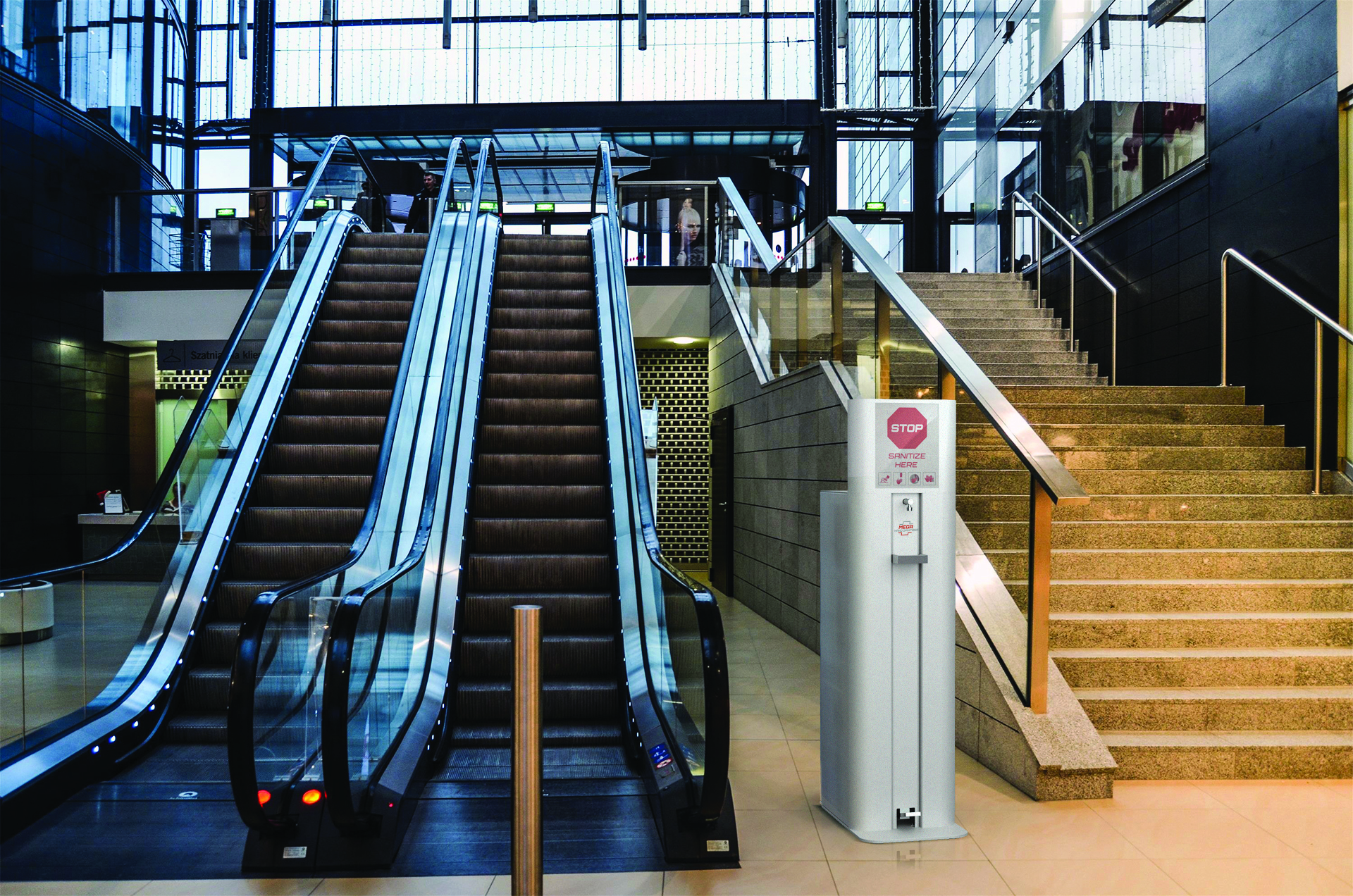 Hand-y machine
As events gradually grow in capacity, a reliable hand sanitization strategy will
be key. The Mega Hand Sanitizer Station requires no batteries or electricity and dispenses 10,000 doses per refill. The design allows for branding and its foot pedal operation means no hand contact.
Cost: $999 (does not include sanitizer, that's $250/5-gallon pail). Available for rent from $300.
megahandsanitizer.com