Milestone reflections
by Laura Bickle
What were you doing when you were 16? Jonathan Strauss was selling trade-show space. That was 25 years ago and now, as Strauss Event & Association Management, based in Winnipeg, celebrates its quarter century in business, we've asked Strauss to share his secrets of success.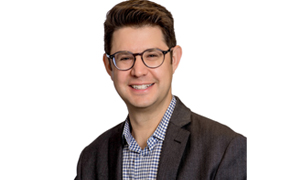 How did you get started in the industry at such a young age?
When I was in high school, I worked part-time for a small local company that published a computer newspaper and produced a computer consumer tradeshow. The owners faced financial problems and I bought their two main assets at age 16. I thought, how hard could it be to sell advertising and booth space? I was wrong, it is not easy!
What do you see as your proudest moments?
In 2000, we led the International Conference on War-Affected Children. The event held a budget of $8 million and hosted 65 foreign ministers—this was the largest-ever conference held in Manitoba at the time. Other highlights are the Grey Cup Gala to open the RBC Convention Centre Winnipeg and being Canada's first ANSI accredited association management company.
What changes have you seen since you started?
In the event space, our clients are hiring us for larger, more complex events, but only to manage or produce a portion of them. We have seen in-house resources grow on the client side. The pandemic has turned the association event world on its head. Despite that, I am convinced that, while it may take time, that association events will come back. The value and benefits of being together to learn and grow are huge.
What is the secret to your longevity?
The client always comes first—and having a great team of staff. I am fortunate to have a team that allows me to focus on what I do best and I allow them to do what they do best. Getting out of the way is sometimes the hardest thing for an entrepreneur, but also the best thing to do.
How are you doing to celebrate 25 years?
Sadly, almost nothing. We can't celebrate together with staff or clients as Manitoba is under a lockdown. I am sending personal notes to the people who have had the biggest impact on my career and business success along with a small gift to say thank you. It is an opportunity to reflect on where I have come from and who has been the biggest supporters of my success.