Green Business = Good Business
An event professional and environmental advocate on making the business case for sustainability
By David Betke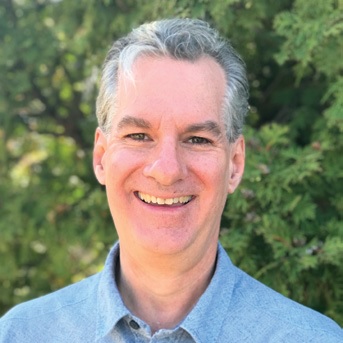 My career serving the events industry began 30 years ago, kind of by accident. I had recently graduated from university and was living outside Nelson, BC. The government had just announced that a large area on the West Arm of Kootenay Lake was slated to be clear cut. A community roadblock ensued. I decided, however, to take a different path and created several thought-provoking T-shirt designs, then set off across the country to colleges and universities to tell our story.
During the day, I would sell at the schools. In the evenings, I went to health food stores, asking them to sell the shirts and carry the petition.
Since then, I founded Do Better Marketing and have continued to be involved in many environmental causes. I guess you could say I have a bit of green credibility, but with most clients, that is only enough to start a conversation. We all wish people naturally realize that sustainable choices are in their best interest, however, they often do not. That is why we must also make the business case for sustainability.
Recently, I have focused on sustainability in the events industry by creating two apps and a virtual event platform: GreenTexts, GreenTaps and GreenShows. Sure, they all save trees and reduce waste, but the business case is what really sells them.
GreenTexts reduces exhibitor print costs by up to 100% while saving trees and delivering segmented leads at the end of each show.
GreenTaps makes it easy for people to download anything at your booth by simply tapping a programmable sticker attached to your display. It also saves trees and money. GreenShows is the world's fi rst carbon-neutral virtual event platform. The platform is sustainable because it buys carbon offsets and plants trees. It is profi table because it keeps audiences engaged on a more human level than most virtual platforms, and it helps shorten the sales cycle with better segmented leads at the end of the event.
I am sharing this in the hope that my event colleagues will join me in communicating the business case of sustainability to clients. And it starts with the words we use. When we refer to our environment as THE environment, it is separate from us. It is something that can be commodified and sold. However, when we say OUR environment, our minds naturally shift to responsibility, stewardship and accountability. When we see it is OURS, we are no longer separate from it; we have to do something to protect it. Let's be more conscious of OUR environment, and recruit a broader audience by continuing to make the business case for sustainability.
David is the founder of Do Better Marketing, based in Edmonton. He speaks internationally on campaigns that make a difference. His campaigns have helped create two parks and have been recognized with seven national marketing awards, including the first two back-to-back green marketing awards. His newest efforts are dedicated to reducing waste, increasing profitability and keeping people working sustainably in the events industry.