Back to Business: Insights from White Oaks Resort & Spa

by Laura Bickle
Each week, we're spotlighting how venues, planners, hotels and suppliers are reopening and reimagining their businesses.
Ignite spoke to Julie Lepp, director of marketing at White Oaks Resort in Niagara-on-the-Lake, Ontario. She shares how their property prepared for reopening, what the first weeks has been like and the importance of smiling with your eyes!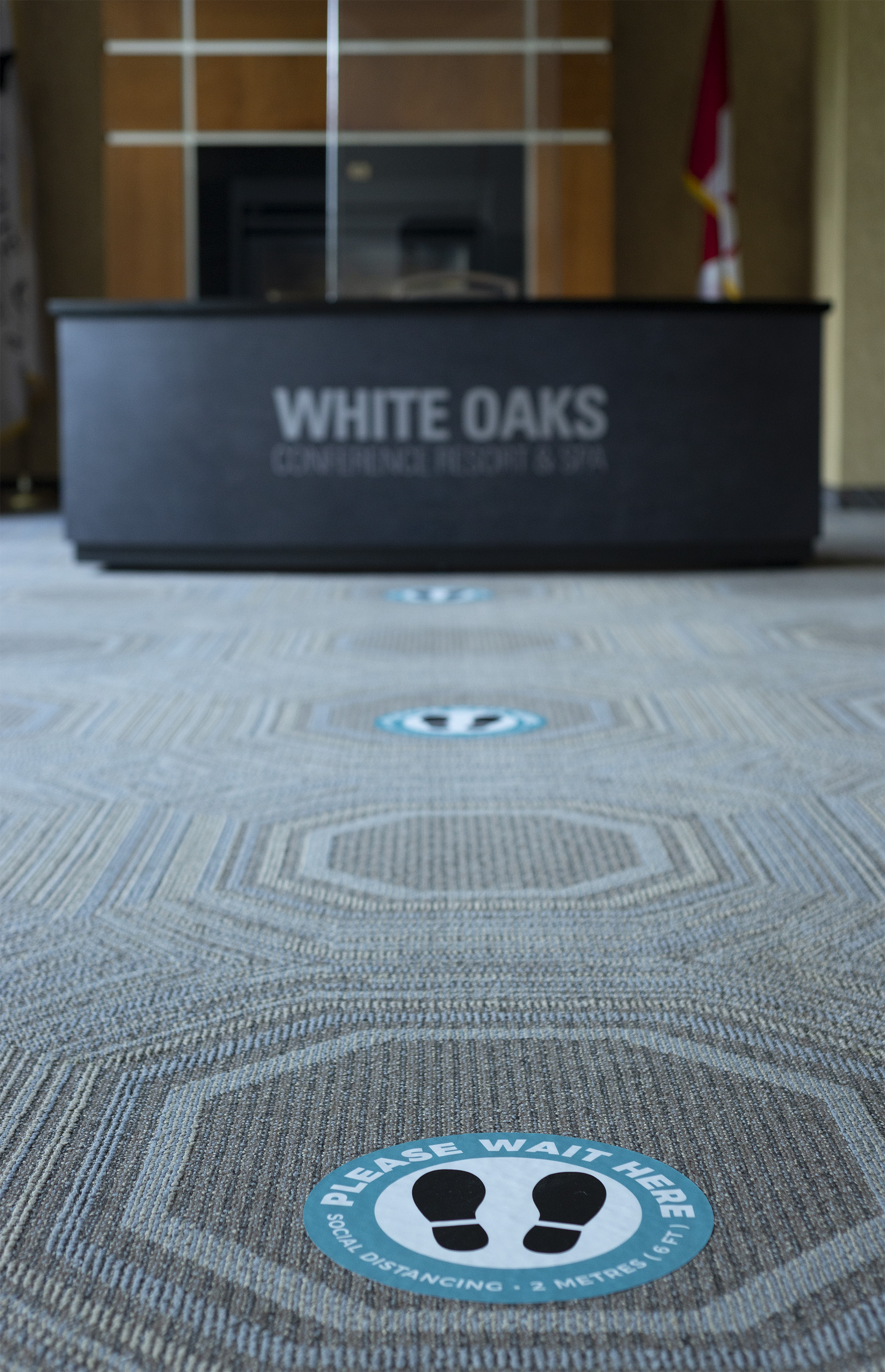 What preparations were made to reopen your doors?
We have been working behind the scenes in conjunction with our Public health department to create our White Oaks Clean Care program. This new program covers all of our protocols in every area of our business. For the conference centre in particular, David Cassidy, our director of conference & catering operations, was assisting security while we were closed and worked on setting up rooms and crafting our new capacity chart for each possible setup. Our new setups ensure safe physical distancing for attendees with plenty of space between them and also safe distances in walkways surrounding the room and between tables. We had all of the carpets and flooring sanitized and installed plexiglass barriers while the building was empty. Signage was created and installed throughout to help traffic flow and remind everyone of safe distances, and safety practices.
What was the first day like?
While everyone was a bit nervous, we were excited to see each other after three long months and to welcome people back through the doors. We are grateful to these first guests who put their safety in our hands and we will never forget the trust they had in us. Guests seemed to be just as excited to be out of their homes and attempting some kind of normal. Most people are thankful and understanding of the changes to our services.
What is different in terms of your services?
Our conference dining buffet in our Sunhill dining room and our continuous coffee break stations have both undergone serious consideration and changes. Buffets are out for now, as we all know. Our executive chef, Michael Price, has been working on creating interesting single-serve options for the coffee break station and our dining will be plated for now. Meeting rooms will no longer be set with pens, paper, water on the table however, these items will all be available. We can deliver any of these items and private coffee break stations right to your meeting room, all sanitized and wiped down. With smaller groups right now, we can offer dining in the meeting room itself if a group prefers.
What have you learned since opening?
We've learned how adaptable a good team can be and we've learned to trust in one another's ability to make decisions for their area that serve the better good. Since we've opened, the mask bylaw has come into play and our team has donned masks and got to work. In phase 2, our servers were making quite a long hike out to the two-level patio while wearing masks to serve everyone breakfast, lunch and dinner outside. We've learned that smiling with your eyes is important now that we are masked up!
What has the reaction been?
Our guests have been amazing in these first few weeks in all areas. People are generally good and want to follow the new rules laid out for them to keep everyone safe.
Have you had any small meetings or events?
We have been fortunate enough to host a few corporate and social events. The feedback from these groups was very positive and they were pleased with our newly implemented Clean Care Program and expressed that they felt safe and comfortable at the Resort.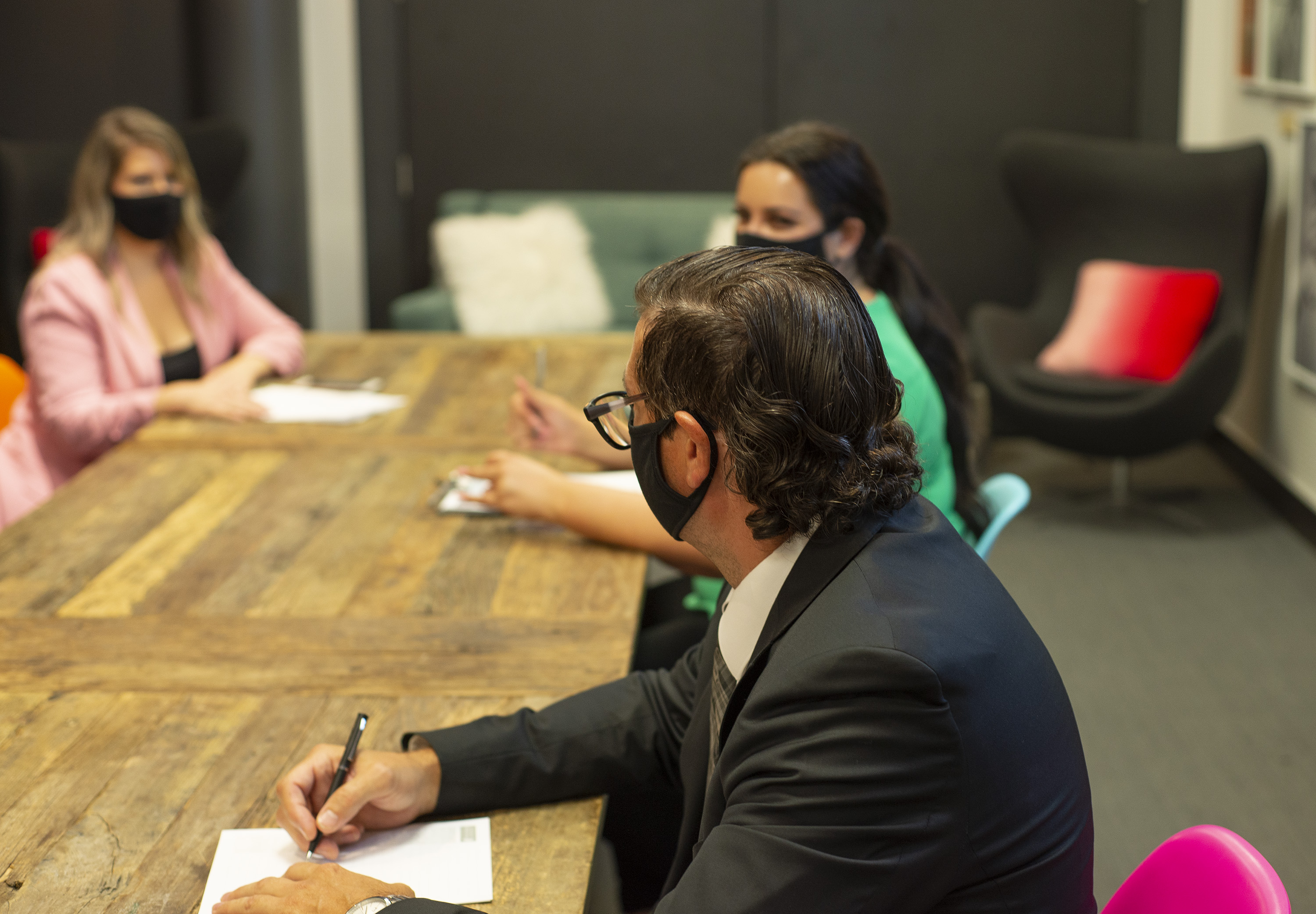 What do planners need to know about your meetings and events offerings?
Meeting planners should be checking with venues to see what their region or city mask bylaw is as some areas are mandating masks and some are not. Here in Niagara Region, masks are mandatory in all indoor public spaces. For our guests and conference delegates, masks must be worn everywhere except a guestroom and if the planner chooses, within the confines of their private meeting room, where social distancing setups and lower capacity is already in place. Meeting planners should consider if they are providing these masks to their delegates or if they are asking them to provide their own. It's not possible for all venues to provide masks.
The meeting section of our White Oaks Clean Care program includes several measures:
• Our White Oaks team members are trained in new heightened cleaning protocols, taking our already meticulous cleaning practices to a whole new level. Special attention will be made to high touch surfaces and the frequency of cleaning will increase.
• Meeting rooms will be completely sanitized between groups.
• We will be installing custom floor directional decals to direct traffic flow and ensure the best physical distancing possible.
• Our famous Continuous Coffee Break stations will need to take a hiatus for the time being. Instead, coffee and tea will be delivered to your meeting room as per your request. Coffee break food items will be available to order to your meeting room and will feature individually wrapped items.
• Meeting rooms will be set differently with proper social distanced seating. Our usual amenities in the rooms such as mints, water glasses, paper, pens and markers will be available upon request.
• All group meals will be pre-packaged, with single-use condiments and plated meals ordered from our current restaurant menu.
• Meeting planners and groups will be required to wear masks in all public areas in accordance with the Niagara-on-the-Lake bylaw. Our White Oaks team members will be wearing masks in compliance with this bylaw and to keep everyone as safe as possible. Masks will not be mandatory within the meeting rooms as setups will be spaced out with physical distancing measures in place.
• Capacities have been reduced in all meeting rooms by 70% to allow for proper physical distancing.
• At White Oaks, we strive to work with the environment always in mind and therefore, our convenor welcome package and our invoicing are digital.
• Our in-house AV partner, PSAV, has developed a program called MEETsafe, which outlines best practices.