Sustainability in Action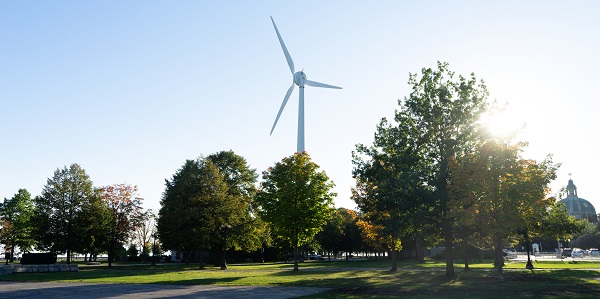 By Laura Bickle
In March, Toronto's Exhibition Place signed the Sustainable Tourism 2030 Pledge, committing to improving the sustainability performance of its business between now and 2030 in support of the UN's Sustainable Development Goals.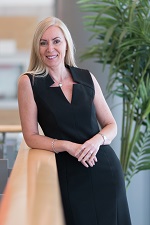 Exhibition Place general manager Laura Purdy, CEM, CMM, says that the move is part of the property's decades-long commitment to sustainability. "We want to lead by example, we want to make sure that we're reducing our environmental impact. And we want to recognize that venues play a significant role in the carbon footprint of this industry—and we want to do what we can to help minimize that." We asked Purdy to share Exhibition Place's journey of sustainability and what it means for events and conferences held there.
Why was it important to sign the Pledge?
The Pledge complements what we're doing already. Enercare Centre is a LEED platinum building and Beanfield Centre is LEED silver certified. We're very used to tracking and monitoring as part of the LEED certification process. Our operations team already has that mindset of tracking energy usage and waste diversion. The Pledge gives us more of a public profile that our goal is to always reduce year over year. It really aligned well with our within our own sustainability practice.
What was the Pledge process like?
It involved answering 87 questions to evaluate where we stand today and where we could improve by 2030. We made a commitment to measure, track and improve our sustainability performance each year.
What are you particularly focused on now regarding sustainability?
We look at sustainability in terms of three pillars: energy creation, energy conservation and waste diversion.
We have the first urban wind turbine, where we create energy from wind, we have solar photovoltaic cells (PVC), where we create energy from the sun and we have geothermal, where we create energy by drawing from the heat of the earth. And we also have our district energy plant that powers not only the Enercare Centre, but also provides power for Hotel X Toronto. All of these energy creation projects serve not only our purposes for lowering our utility costs, but also serves the City of Toronto, because we're not an added burden onto the grid.
We're always looking for new streams of waste to be diverted beyond just paper, glass metals; it's an ongoing process for us.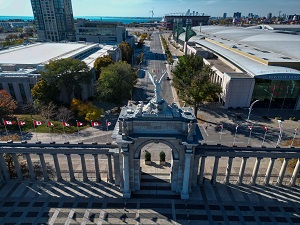 What it's like to have an event at Exhibition Place in terms of sustainability?
Clients have to do very little on their own that we're not already doing. We've all seen the show floor at the end of the show, we actually collect all that waste and hand sort it to divert it from landfill. Understanding that they're coming into a building that's practising these sustainable measures gives our clients a real sense of comfort.
We're very transparent about what we do. In fact, we encourage our clients who have questions about our sustainability to take a tour of our back of house. We will walk them anywhere, and show them all of the things that we do on a day-to-day basis, because we're quite proud of what we do. And we think that this should be accessible to everybody.
Do you have any advice for a venue that is wanting to move forward on sustainability?
Reach out and talk to venues that are already along the sustainability path. We have lots of conversations with other venues. Yes, it's a competitive advantage for us to be sustainable, but it shouldn't be kept to ourselves. We're doing this for of the betterment of the planet and to be a better citizen of the world. We are very open to consulting, having conversations and collaborating with other venues to look at ways that they can become more environmentally friendly.