Spring Barometer Report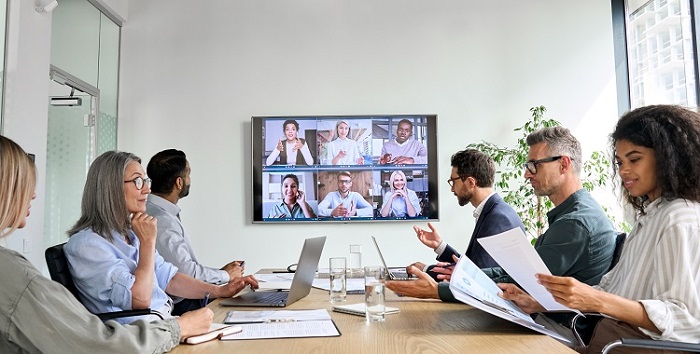 By Sandra Eagle
The 2022 IACC Spring Barometer Report and Infographic reports that although meetings are finally returning to larger venues, business levels in the America's won't reach pre-pandemic levels until 2023.
Virtual or hybrid meetings were a big component of events that did happen in 2021 with 82% of respondents saying they added technical capabilities to address virtual needs, with 50% of meetings in 2022 having a virtual component. But looking beyond this year, venues say that meetings will be more focused on face-to-face in-person events with virtual components dropping to about 20%.
In the next 18 months, venues are looking to upgrade meeting room space, public areas and refurbish outdoor event areas.
As with most industries, venues are also dealing with supply chain and staff shortages. The report says 24% of new hires have less than 12 months of experience in the hospitality industry. About 65% of respondents in the Americas say they are looking to the automation of some services for attendees. Most venues anticipate staff to attain pre-pandemic levels by 2023.
Many venues have brought sustainability issues to the forefront over the last year, with at least 50% or more disposing of single use plastics, although there is still room for improvement. Most venues participating in the study have upped their healthy meal components and have environmental and sustainability policies in place.
You can read the full report here.
Be sure to keep an eye out for our Convention Centre Report, coming in the Fall issue of Ignite.