Event Design Roadmap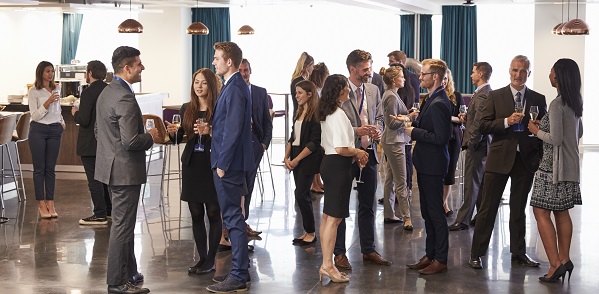 What does the future of events look like? Marriott International, in collaboration with PCMA (Professional Convention Management Association) and CEMA (Corporate Event Marketing Association), aimed to find out with its report, Guiding Principles in Experience Design. We spoke to Tammy Routh, SVP, Global Sales, Marriott International about the research and application on event design.
What was the intent of the research?
The goal of the research was to identify guiding principles for experiential meetings and events and to further innovate from the traditional conference structure. Resulting from the research, we were excited to learn that attendees are interested in more engaging and practical event experiences.
Within the report are sixth truths that were the result of more than 60 one-on-one interviews, generating approximately 1,987 unique comments. Each interview was then followed by a series of global roundtables with experts and thought leaders in experience design, who assessed how these trends should be integrated into event strategies.
Were there any findings or responses that surprised you?
During the development of the study, our first surprising discovery shaped the language of truths not trends that is used in the report. People were seeking meaning at both a personal and an organizational level. There was a degree of fatigue—with uncertainty of markets, supply chains, evolving audience needs, resourcing and staffing and economies, which was unexpected. The leaders we interviewed consistently expressed how strategy can become challenging within a constantly shifting landscape. This led us to consider truths as an evolution of trends, those north stars that can guide and anchor us to what really matters while allowing fast trends to rush by without distraction.
Another emergent observation from the report is that events are so much more integrated with marketing and audience engagement strategies within organizations than pre-pandemic. Through the pandemic and the rapid increase in virtual events, the need to meet and connect has been recognized as fundamental to relationship-building and the engagement funnel.
How will the results influence how Marriott works with planners to create corporate meeting and events?
The goal of the research is to cut through the noise of traditional trend reports and identify behaviours and motivators shaping the future of meetings and events. Through this research and the results gathered, we will aim to work with planners to provide innovative experiences that break the mold for meetings and drive lasting results with event attendees and clients.
How can the guidelines assist in the creation of events?
Each of the principles (Exploring Identities; Architecting Choice; Designing for Belonging; Value of Values; Emotional Data and Power of Play) can be integrated into event strategies for years to come. The insights gathered will help drive engagement, build community, and foster better business relationships. The principles share valuable insights that will help to embrace the shift and creation towards meaningful event experiences.
Reimagining networking is about finding greater opportunity for engaging with diverse opinions outside of the usual bubble and finding multiple new intersections of connection with others. At a recent customer conference that took place in Phoenix for example, we had the opportunity to break out and implement ideas into practical scenarios in a lab setting. Not only did these allow for participants to engage with the Guiding Principles, but it also allowed them to engage with one another and create a dialogue. Showing audiences how being open to new experiences benefits them in terms of innovation, cross-applications, and new relationships, can get them excited to get out of their comfort zones.
How will the guidelines impact the attendee experience?
The principles aim to grow the attendee experience ensuring that meeting attendees can participate as they are and feel included, resulting in a more positive and impactful experience. People and focus will become the main purpose rather than prioritizing filling tables and chairs, which will transform the meeting and be a more valuable experience for attendees.