How to ensure your duty of care policy is ready for whatever the world may throw at it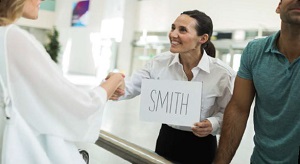 By John Schofield
Disease. Disaster. Violence. Terrorism. They're threats that keep corporate travel planners awake at night wondering, "Are my travellers safe?" Add in an ever-expanding global market, and it's no wonder Canadian employers are increasingly focused on their duty of care responsibilities to business travellers—and how best to protect them in their corporate travel policies.
The Government of Canada currently lists 119 countries that Canadian travellers should avoid or where they should exercise a "high degree of caution." In 2016, says Kevin Craig, the managing director for Canada for Concur Technologies, the travel and expense management software firm, Concur issued more than 10 million alerts and messages notifying business travellers of potential risks in the locations they were visiting.
"Terrorism, crime and kidnapping have caused companies to become vigilant and more aware of the locations they're sending their employees to," says Mike Sherrard, an employment lawyer with Toronto-based Sherrard Kuzz LLP who often works with companies on duty of care issues. "Some people would say that's for liability sake. I would say employers are thinking more about their brand and being a good employer—that this is part of their value equation for employees."
Sherrard says effective duty of care policies should begin with a thorough risk assessment that identifies hazards, who may be harmed, and how. Employers should decide how risks can be reduced or eliminated, and should rank any remaining risks as high, medium or low. The findings should be recorded in writing and reviewed.
Once the policy is finalized, he adds, employees should be fully informed and trained. A crisis management team should be formed, and periodic audits should be held to ensure the policy is being implemented and followed. Sherrard suggests that process might involve dry runs or mock drills.
To strengthen their duty of care capabilities, Sherrard says, some companies implement technology that allows them to track and communicate with employees at any time. Some even hire travel security firms such as London, Ont.-based International SOS or Milton, Ont.- based AFIMAC.
In some cases, he adds, ensuring the security of your staff could mean limiting their flexibility when making business travel arrangements. "The employer may insist the employee stays in a certain hotel," he explains, "or when they arrive at the airport, don't take a taxi, but wait for a car the company has arranged."