Are you sure you're insured for nasty travel surprises?
By Astrid Van Den Broek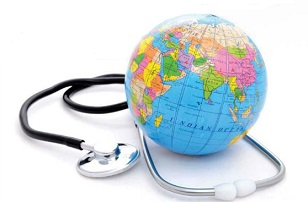 You're about to hop on a plane to meet with a client and everything's booked… except for travel insurance? Wait, do you really need that on such a short trip?
With the amount of travelling corporate meeting and event planners do, surprisingly, travel insurance isn't always top of mind. "Some travellers aren't aware they need insurance because they sometimes think everything is covered under their employee group plan or their credit card," says Alex Bittner, president of the Toronto-based Travel Health Insurance Association (THiA). Here are the answers to the most common questions about travel insurance.
Do I really need travel insurance?
"These days, business people are looking at getting good deals on airline tickets and deals come with cancellation penalties," notes Bittner. And if you have minimal or even no such insurance under your credit card or employee plan (or have a plan that covers health costs only), that means no money back should the trip get cancelled. And bills for health emergencies may not be fully covered by credit cards or employee plans either. "If you're travelling to the United States, it's not uncommon for a heart attack to bring in claims in excess of $500,000 US," says Bittner. He also notes interprovincial travel may also need travel insurance. "Air ambulance is covered if you're out of province and have travel insurance. But if you haven't, then you're on the hook for that," he adds.
What's available?
There are a variety of insurance packages available online and in-store—you can visit a travel agent or buy from your insurance broker. "Single trip plans are an option to conventional plans that you tend to buy if you're a frequent traveller," Bittner says. Think: going to NYC for 10 days. A single-trip plan is good for those 10 days only. Coverage in all these plans can include medical costs, trip cancellation and baggage delay or damage.
How much?
Prices depend on who's being covered—age and health factor into it. "But for a 28-year-old, for example, that could be $3/day," says Bittner. "That's nothing relative to the cost of US healthcare in an emergency." Want to know more? thiaonline.com