How CTMs can take the angst out of the airline RFP process
By Michelle Warren
As a corporate travel executive tasked with overseeing an airline RFP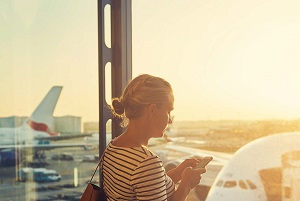 with 25 carriers vying for an account worth more than $30 million, Teresa Amos was embarking on one of the industry's most complex and resource-intensive processes. But instead of the trepidation that often goes hand in hand with an airline RFP, she was excited to be the first to employ the Global Business Travel Association's new Airline RFP Toolkit.
Amos, who sat on the GBTA's advisory board, along with an international team of travel managers, buyers, airline suppliers and consultants, knew the guide and its customizable suite of documents were poised to streamline the process.
"It can feel daunting and complex, but it doesn't have to be," says Amos, who recently took on the role of vice-president, corporate travel manager at Dallas-based Hilltop Holdings. "The problem was there was no real industry standard."
The free toolkit is changing that, providing a global template that is flexible and adaptable to the constantly evolving aviation industry, while promising fewer hurdles and a faster sourcing turnaround time.
Traditionally, when multiple airlines submitted proposals, information was in different places and fragmented, rendering side-by-side comparisons a logistical headache.
"There is a lot involved in the decision-making and we wanted to ease the pain points," says Amos.
If the toolkit's hundreds of downloads are any indication, it's working, says Colleen Lerro Gallagher, who, as communications director for the GBTA, is based in Alexandria, VA. "It's proving a great resource for travel managers."
Using the toolkit ensures proper process, enabling CTMs to get the right information at the right time in a consistent way, says Olivier Benoit, the Paris-based senior director and global air practice leader for corporate travel consultancy Advito. "We drive savings through negotiations and our ability to assess and compare the value of the proposals. The toolkit is a great way to be more effective when sharing data and informa­tion with suppliers and clients. We all speak the same language, we know who should do what and when."
In addition to downloading the toolkit (gbta.org), here's what smart CTMs do to facilitate a successful RFP:
Set a realistic timeline. It's easy to underestimate the time commitment and then feel pressure to make quick decisions when the expiration date on a current contract is looming. Negotiations can take up to a year—plan for it.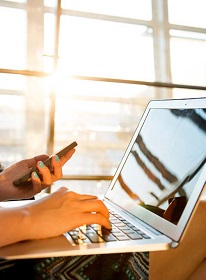 Know your program. Ensure your company generates enough travel revenue or appropriate routes to make it worthwhile for a carrier to compete for your business. Data is easily trackable through Prism. prism-grp.com/#Home
Communicate with stakeholders. You can't work in a vacuum, it's important to engage carriers, consultants, travel management com­panies and your own company network on an ongoing basis to keep them abreast of the process.
Prepare for change. Understand the work (and resist­ance) involved with changing carriers and what change is going to look like for your travel­lers (value add-ons are important). Develop a comprehensive plan for selling the new airline partnership to your company's travellers.
Evaluate contract length. With so much time and resources going into negotiations, partner for the long haul and commit to a three-year contact—it's increasingly the industry norm.