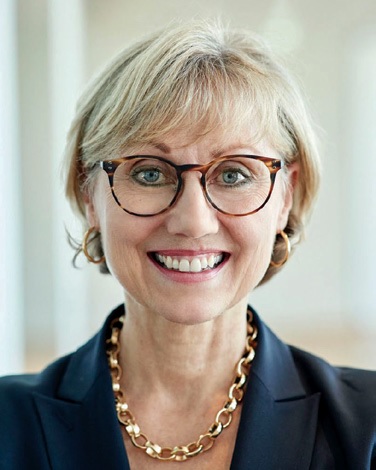 The Global Business Travel Association (GBTA) recently appointed Suzanne Neufang as its executive director. Neufang comes to the position from extensive leadership roles with several high-profile travel and technology companies, including HRS Global Hotel Solutions and Sabre Travel Network. We spoke to her about her plans for the organization.
What attracted you to the position?
The global nature—and a chance to improve on what had been started with the rebranding years ago: to put the "G" in GBTA. I love leading teams of engaged people with a strong mission and here was an opportunity to lead so many mission-critical areas for travel professionals on several continents. Finally, the corporate travel industry has taught me so much, and I'd love to make sure that I'm doing all I personally can to make sure it recovers and comes back better.
What will be your first actions as executive director?
Listening to and learning from staff, members, sponsors and suppliers, chapters and volunteer leaders. My second action is to make sure we have the right strategy and resources to deliver the mission that our members and sponsors need us to deliver—in education, networking, and, of course, industry recovery, this year.
You're leading GBTA at a very difficult time. What's your strategy?
We know from our COVID-19 polling that vaccinations are the single most important tactic that will get our members' companies traveling again. So vaccination speed in GBTA's primary member markets is something we track closely.
Second, we are actively engaged—on our own, with our lobbyists and with industry partners—to rally government policymakers to create safe but business-travel-friendly rules on such things as border crossings, testing and quarantining. GBTA believes that governments can mitigate risk but should not try to eliminate all risk. Risk mitigation requires a primary focus on science-based strategies, smart controls and guidance on masking, hygiene/air flow and social distancing and by creating consistent testing protocols for international travel. We need strong government cooperation to create a cyber-secure health pass registration and tracking system so all border crossings have a standard way of recognizing that a person has the proper vaccinations to bypass quarantine and testing rules.
We also need to keep teaching policymakers the difference between business travel and leisure travel—and that our industry's "purpose of trip" brings with it lower risk, since it is an audience that already follows risk mitigation and management best practices.
What are your goals for the organization?
My focus is on the next two years. Year One, we need to get the industry and association on sound recovery footing. I will also make sure we are incorporating the best of the Association of Corporate Travel Executives' assets and best practices, which we purchased last year, including their excellent education programming and global attention. Year Two will be about strengthening, modernizing and improving on the value we deliver to our members and sponsors.
I'm excited about our new Diversity, Equity and Inclusion (DEI) Committee—to incorporate new DEI-related guidance and strategies into our programming for the first time. And I'm also excited about our Sustainability Committee's work to drive not just sustainability discussion, but actual practice and recognition within business travel.
Are there any goals specific to the Canadian market?
Under the leadership of Nancy Tudorache, regional vice-president, Canada, we are looking into setting up a government advocacy arm for business travel—as border closings and other travel restrictions this past year have been a great burden on our members in Canada.
We are planning for an in-person Toronto conference in September, along with our Town Halls and meetings. We have set up several Canada-only committees to expand on issues and offer guidance. Finally, the Ready. Safe. Travel. certification program is being led by Nancy globally. It will have a component in the second module specific to Canadian issues.