A look inside successful incentive and engagement programs
By Lesley Young
The Company: Nurse Next Door Home Care Services, based in Vancouver. They're the largest provider of at-home care in Canada and have 500 franchise operations over four continents.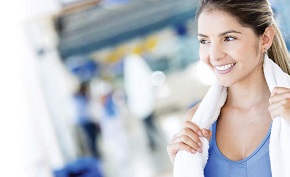 The Strategy: The daily Huddle, where everyone gathers in a circle, from 10:56 to 11:05 a.m. A facilitator runs through priorities for the day and also welcomes any Heart Star Nominations—offered up about anyone by anyone at any level of seniority. "It can be something small, say if you saw someone take a few extra minutes to sit down with some caregivers and explain a process, or if you got a report done on time or saved $500 in the budget," says Brenda Rigney, vice-president of operations. Heart Star Nominations translate into Nurse Next Door Flower Bucks, which are redeemable for rewards such as trips, and gift cards for local restaurants and gyms, auctioned off every three months at the company's All-Star Party.
"Huddle isn't just a great way to get everyone aligned on what we're doing, it supports one of our key company values—how what you did yesterday can have an impact on our business tomorrow," explains Rigney. She adds that it also promotes a culture of camaraderie, a well-established tool for employee engagement.
Added Bonus: Every employee who starts at Nurse Next Door provides their personal, as well as professional, goals. Once a month, one or two goals are honoured by the company in its Dreams Program. "Last year, we helped our director of marketing take his dad to a Green Bay Packers game. It was a great moment for him and his dad, and for us. The Dreams Program ties into our business strategy," explains Rigney, "because its goal is the same as our business goal, to help our clients live their lives to the fullest as we age. The benefits are entirely reciprocal."
The Outcome: "We look at it from a retention standpoint. We're a high-turnover industry and we have people who have been working here for over five years," says Rigney. Another big tell: they've found that existing employees take new hires under their wing, explaining the 'huddle' enthusiastically. "That they do that tells us it is embedded into the culture. They want others to experience the happiness they're experiencing."