By Connie Jeske Crane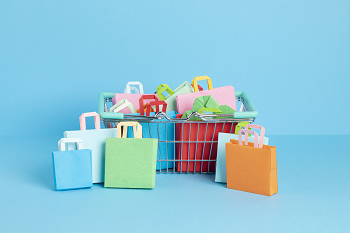 When it comes to swag, the downsides don't need a lot of elaboration. Who doesn't have their own stash of shame? Cheap logo-strewn drink cups, dried out pens, ill-fitting T-shirts? And just how many stress balls does one person need?!
Yet, done right, swag also offers planners a lot of promotional mileage. According to a recent survey by the Advertising Specialty Institute, respondents reported owning 30 promotional products on average. Incredibly, more than half said they'd hung on to their favorites for five years or more.
As meetings resume, the reimagining of swag—which started pre-pandemic—involves delivering all the good stuff, without the pitfalls. We asked two industry insiders for advice. How to create meaningful, memorable but non-trashy swag? Here are some key considerations:
Goals and objectives
In Winnipeg, Jonathan Strauss, president and CEO of Promotional Product Professionals of Canada, describes a procurement process that's become more rigorous. "Challenge the promotional products distributor you're working with to find you the right fi t…Set out what your brand goals and objectives are and let them partner with you to research the best products and companies."
Quality and sustainability
Strauss sees another shift here: "Clients may be ordering fewer items, but they're not spending less." Organizations, he says, want to be associated with a quality product and convey a message that "'I've given you something that you want and will use.' And that plays into environmental sustainability."
Brand power
Versus generic pieces, Strauss says attendees love swag from premium brands, apparel in particular. Subsequently, "People are really co-branding, so they're taking the value of a retail brand and adding to that." He cites Roots' line for the promotional product industry as one well-received Canadian example.
Non-traditional inclusions
In Edmonton, Peter Kmech, president of Creative Promotional Marketing Agency, sees a shift to less generic approaches with swag boxes. While traditional elements can be included (that familiar logo coffee cup or wellness item), he's seeing well-curated boxes enhanced with local products—including foodstuffs. "We'll have a client that loves a local coffee company or cosmetics company…. If it's meaningful and ties into the event theme, it's very well-received."
Hybrid-friendly
Kmech says swag must also accommodate the new normal of hybrid events. One option, he says, is to incorporate digital swag. (His company has one "shockingly popular" offering where virtual attendees 'plant' trees online—but also fund real tree planting in Canadian forests.) Alternatively, the same experiential swag boxes can be delivered to both in-person and virtual attendees. While a huge hit, Kmech says, "the cost of shipping now can be expensive" and needs to be budgeted for.
Personal touch
Finally, Kmech advises taking the time to add key messaging to swag. Whether that means notes on product use, or "a handwritten note that goes to that recipient saying, 'Hey, this is why I sent it to you' or 'You're valuable.'" That personal communication, he says, really helps tie your offering together.