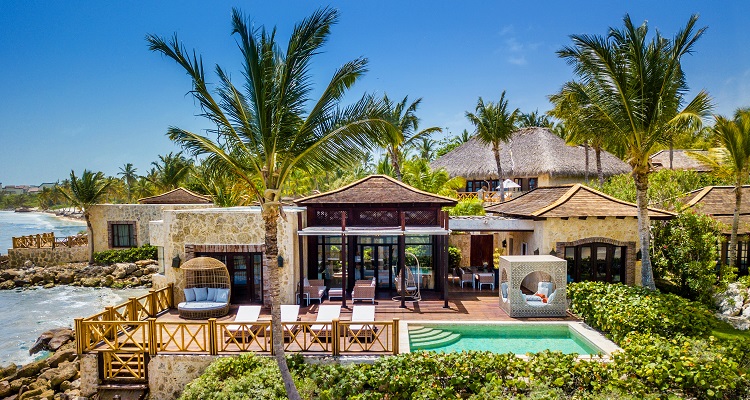 Marriott recently opened its first luxury all-inclusive resort—the Sanctuary Cap Cana in the Dominican Republic—with plans to open more. Xavier Pineda Madrid, director of sales and marketing of all-inclusive by Marriott Bonvoy brands—which include The Ritz-Carlton, W Hotels, The Luxury Collection, JW Marriott, The Westin, Marriott Hotels, Autograph Collection, Delta and the Tribute Portfolio—shares his insights on what he's seeing in the incentive travel market.
Are you seeing any trends around sort of corporate groups and incentives that are coming to your properties?
We just did an analysis for 2022 that indicated that 33% of corporate-group guests extended their stay. Groups are including spouses with more frequency—companies are trying to make sure they offer a full experience.
With inflation rising and global economic circumstances fluctuating, we're finding many meeting planners' budgets are fluctuating in kind. It's becoming more of a challenge to stay within a budget that was confirmed a year or more prior. All-inclusive properties become more attractive because they enable that stability and keep event costs within budget.
Meetings are becoming more experiential and tied to the destination. Attendees don't want to fly somewhere and not have that local connection. We're seeing that activations which support local communities, and the ecosystem, are increasingly popular.
There's more and more interest in hotel properties and meeting spaces that can accommodate a variety of scenarios. This can include a classic indoor meeting, and then moving outdoors to experience nature. These spaces have much higher demand.
We're finding more and more organizations are booking big celebrations. Whether it's a holiday business party or consumer and business social gathers, we're expecting that events will be fully back by the end of this year.
Any insights on booking habits for corporate group travel?
And we're seeing a greater booking window at this point. We are in negotiating groups for 2024, 2025 and even 2026. Flight are so expensive that groups are booking in advance to get less expensive tickets.
What trends are you seeing for the all-inclusive market for groups?
Personalization is key. The all-inclusive resort segment has been perceived as a modest, budget option for travelers, with low-cost amenities, buffet restaurants and house liquor. Marriott International has entered the segment to elevate it. We understand that food and beverage is a crucial part of the experience which is why we offer more a-la-carte culinary options and combine local dishes that merge familiar tastes with new flavours.
We have received an influx of requests in line with guests' desire for personalization and unique experiences, including clean foods, plant-based ingredients, creative mocktails for those who don't consume alcohol, more personal and intimate dining experiences and, of course, food preparations and presentations which have a story behind them and are worthy of our guests' Instagram feed.
What is your advice for planners booking meetings overseas?
Working directly with a point of contact at your chosen hotel can be a great support for meeting planners looking to plan meetings overseas. Hotel planners become your local eyes and ears, providing you with recommendations for local vendors, event planners, and they can help navigate tourist visas, recommend cultural experiences and work with the hotel team to ensure your event is tailored to your audience.
Some trends that we see include a desire from attendees to immerse themselves in the culture. Your local contacts can provide those unique culture immersions and experiences. We believe it's important to choose hotels that can provide a taste of the region your attendees are visiting through their culinary offerings. Be sure to ask your hotel what local foods they offer on their menu.
We also find that mindfulness plays a key role in today's meetings, especially after the pandemic. We recommend implementing meditations at the beginning of the conference, and including spa offerings, in-room amenities and special meeting breaks.