SPONSORED BY DESTINATION CANADA
Aurora Village | Photo: CTC/NWT Tourism
Diverse Cultures and Heritages in Canada
Celebrate the achievements of your incentive winners with authentic experiences that deliver a deeper connection to the rich heritages, and distinctive cultures and traditions, in Canada. Inspire your team with enriching encounters that will leave them with unforgettable memories and motivate them to earn their next trip.
British Columbia

Squamish Lil'wat Cultural Centre | Photo: Squamish Lil'wat Cultural Centre/Logan Swayze
Take your top performers on a cultural journey along the Sea to Sky Corridor. Offering more than just breathtaking Pacific Ocean and Coast Mountain views, the route, which runs from Vancouver through to Whistler, is marked by unique opportunities to learn about the traditions of the Squamish and Lil'wat First Nations at historical sites, museums and galleries, and to savour a variety of Indigenous cuisines.
In downtown Vancouver, the Bill Reid Gallery of Northwest Coast Art was established to showcase the works of the late Bill Reid, a Haida master goldsmith, carver and sculptor, and to celebrate the diverse living cultures in the Northwest Coast. It is Canada's only public gallery dedicated to contemporary Indigenous art of this region. Enlightening artist talks and artist-led workshops will provide your top performers with a greater understanding and appreciation of Indigenous values and cultures. Celebrate your team's success with a gala among the exhibits, enhanced by a gallery tour.
In Whistler, members of both the Squamish and Lil'wat Nations united to preserve, share and grow their traditional and modern cultures at the Squamish Lil'wat Cultural Centre (SLCC). Treat your team to a gourmet culinary feast of modern flavours combined with traditional and locally sourced ingredients amongst the intricate carvings, ceremonial masks, canoes and regalia that the centre houses. SLCC Cultural Ambassadors, clothed in vibrant and ceremonial dress, make the experience even more memorable as they share authentic stories through songs and dances that honour their living cultures.

(Left) Bill Reid Gallery of Northwest Coast Art | Photo: Destination BC/Hubert Kang, (Right) Squamish Lil'wat Cultural Centre| Photo: Squamish Lil'wat Cultural Centre/Blake Jorgensen
The SLCC offers a variety of opportunities to add meaningful cultural connections to your celebration. These include a guided procession from the nearby Four Seasons Resort Whistler, complete with traditional song and dance, and a ceremonial welcome to the traditional territories of the Squamish and Lil'wat Nations.
Having worked with the SLCC on many events, Vancouver-based destination management company Pacific Destination Services (PDS) has incorporated a variety of these experiences into their programs, from hoop dancing and interactive activities with artisans showcasing their craft, to Talking Stick ceremonies honouring VIPs. The Talking Stick is a powerful communication tool used during council meetings—as it is passed from person to person, only the individual holding it has the right to speak without interruption, ensuring that every voice is heard and respected. Amanda Dreger, senior operations manager, PDS, says, "We find these experiences to be tremendously impactful to our guests; they allow First Nations cultures to be showcased in an educational and enjoyable way."
CLICK HERE to see a video of the group dining experience at Squamish Lil'wat Cultural Centre
Northwest Territories

Blachford Lake Lodge | Photo: Kaila Walton Photography
Reward your team with a magical journey to a place of wonder in Canada's north, where they'll find both adventure in the rugged landscapes, and human connections through the stories and traditions of the Dene, Métis and Inuit Peoples who have lived on this land for millennia.
Your top achievers can watch the colourful northern lights dance across the inky night sky, checking this otherworldly experience off their bucket list. The Northwest Territories offer some of the world's finest views of this unique and unforgettable phenomenon and you can make it even more legendary with a V.I.Teepee experience at Aurora Village in Yellowknife. In their own private teepee, groups are treated to a regional, gourmet menu, enjoyed around the warmth of a fire. As the sky lights up with the brilliant aurora, they'll watch from the comfort of heated seats, regaled by the lore of the local guides, savouring this spectacular show.
Enhance their time at Aurora Village with a dog-sledding excursion through the surrounding wilderness trails. Pulled on a sled, skilled mushers will guide them on an exhilarating ride and teach them the significance of this mode of transport in Canada's northern communities.

(Left) Aurora Village | Photo: Adam Pisani/NWT Tourism, (Right) Blachford Lake Lodge | Photo: Kaila Walton Photography
Alternatively, take your team via bush plane to watch the aurora from the seclusion of a rustic retreat at Blachford Lake Lodge, 20 minutes southeast of Yellowknife. They'll reconnect with one another while disconnecting at this off-the-grid resort. Engage them in team-building activities that will push them out of their comfort zones—from snowshoeing across frozen lakes and igloo building, to learning traditional Dene net-fishing techniques and dining on their catch.
Spending time with local guides will connect them to the Peoples and the land to which they've been welcomed. Scott Willoughby, Indigenous education coordinator, Yellowknife Education District No. 1, brought a group to the lodge for a cultural retreat. "We talked to Elders about language revitalization, Indigenizing education and the effects of residential schools. We also skied, hiked, fished and watched the northern lights." This region is filled with an abundance of unforgettable and enriching experiences!
CLICK HERE to see a video of the Aurora Village experience
Prince Edward Island

Photo: ©Tourism PEI/Paul Baglole
Immerse your peak performers in the foodforward culture of Prince Edward Island (PEI), with authentic culinary experiences that will have them savouring the best of land and sea. Toast their successes with an unforgettable gourmet retreat that celebrates Atlantic Canada's kitchen-party tradition of gathering around the table, sharing songs and stories while breaking bread and forging friendships.
Challenge your team with an Island Flavours Culinary Boot Camp at The Culinary Institute of Canada in Charlottetown. Here, expert chefs will guide them on an appetizing journey through PEI's bounty of locally sourced delicacies, including fresh-from-the-ocean seafood. Working together on this hands-on epicurean adventure, they'll plan a menu and select ingredients at local markets before donning their aprons to create delectable PEI specialties, such as lobster rolls, summer vegetable hodgepodge, scallop ceviche and fresh fruit panna cotta. The final memorable moment will be sitting down together, looking out over the picturesque harbour and enjoying a delectable Maritime feast with a glass of wine.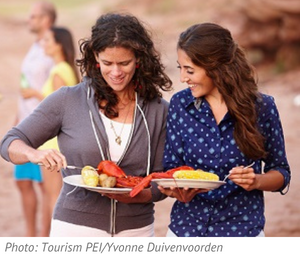 The stunning beaches that wrap around the island set the scene for unforgettable experiences and the ultimate recognition celebration for your incentive winners. Sheltered by red cliffs on a private beach, Delta Prince Edward by Marriott's Dining in the Dunes experience will have your group's mouths watering as they enjoy an ocean-side buffet of lobster and steak, followed by live entertainment and s'mores around a roaring bonfire.
Want to have your team leave the East Coast with the ultimate bragging rights? Let them try their hand at deep-sea fishing on a private charter in the beautiful blue Atlantic waters. With MacNeill's PEI Tuna and Deep Sea Fishing Charters' skilled sea captains at the helm, your top achievers can compete for the biggest catch in the harbour off North Lake, PEI. Known as the tuna capital of the world, thrill-seekers can test their limits in an exhilarating battle to reel in a giant Bluefin tuna. Or, if they'd rather try some of PEI's famous shellfish, have them go lobster fishing for the day and catch their own dinner! They'll pick lobsters, bait traps and learn how to measure their catch.
The Yukon

Klondike Spirit | Photo: Government of Yukon/Cathie Archbould
Emboldened by the legacies of prospectors with visions of gold in the Klondike, top-tier performers will discover a new level of ambition in the Yukon. They'll be inspired by historic sites from the gold rush era, museums with centuries-old artifacts and the traditions of 14 unique First Nations, which are still evident in this breathtaking northern wilderness today.
With the discovery of gold near Dawson City in 1896, the Klondike Gold Rush ensued until 1899, making it the largest city in the Northwest at the time, and dramatically shaping the culture of the territory. Teena Dickson of Whitehorse Who What Where Tours suggests an excursion on the White Pass & Yukon Route Railway. Completed in 1900 to help transport gold seekers to the fields, groups are entranced by their ride in the vintage gold-rush era, narrowgauge railroad cars as they hear tales of times gone by. Mountains, glaciers, tunnels and trestles are but a few highlights of the route, which connects Whitehorse to Skagway, Alaska.

(Left) White Pass & Yukon Route Railway | Photo: Government of Yukon, (Right) Kwanlin Dün Cultural Centre | Photo: Archbould Photography
In Dawson City, a National Historic Site, your team will step back in time as they stroll boardwalks lined with colourful heritage buildings, take in a cancan show at Canada's oldest gambling hall, Diamond Tooth Gerties, and, if they're so inclined, sample the famed Sourtoe Cocktail at the Downtown Hotel. Afterward, charter a nostalgic cruise on the Klondike Spirit, the Yukon's only operating paddlewheeler, before heading to Free Claim #6, where groups can hope to strike it rich while panning for gold.
Indigenous Peoples have called the Yukon home for thousands of years, and their histories and modern cultures remain intertwined with the territory. Dickson says that she works meaningful moments relating to these cultures into her programs, including gathering at cultural centres for traditional meals and enhancing the experience with First Nations artists and performers. Toast your incentive winners with a gala dinner at the Kwanlin Dün Cultural Centre on the banks of the Yukon River in Whitehorse. The centre, which honours the heritage and culture of the Kwanlin Dün First Nation, offers an exquisite cedar-clad longhouse, that opens out to a fire pit and stunning mountain views, for events.
Continue the journey with us
From coast to coast, there are countless opportunities for remarkable experiences that embrace the diverse cultures and heritages in Canada. There truly is something for every planner who is looking to organize incentive trips that are rewarding, enriching and unforgettable.
Destination Canada's Business Events team is your resource for exceptional experiences across Canada.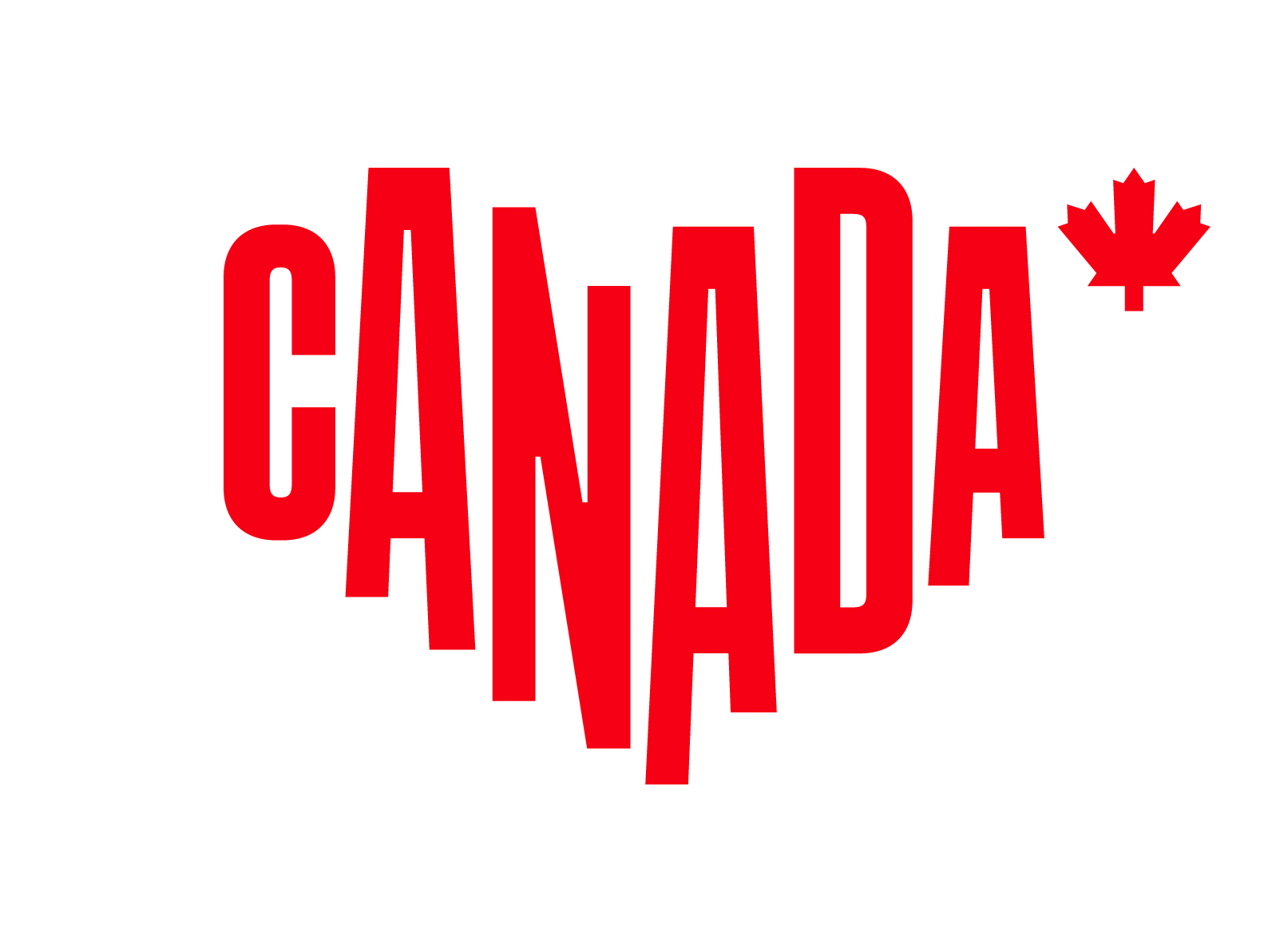 businesseventscanada.ca | #MeetInCanada
Jennifer Attersall, Director, Incentive Travel
attersall.jennifer@destinationcanada.com | 403-923-5972
Find more inspiration in Destination Canada's Canadian Signature Incentive Experience Collection e-book. The next chapters, 'Culture' and 'Heritage,' are now revealed at ignitemag.ca/canada.